WK 11 PRAC 6665
Assignment: Journal Entry
Photo Credit: Image by Free-Photos from Pixabay
Critical reflection of your growth and development during your practicum experience in a clinical setting has the benefit of helping you to identify opportunities for improvement in your clinical skills, while also recognizing your strengths and successes.
Use this Journal to reflect on your clinical strengths and opportunities for improvement, the progress you made, and what insights you will carry forward into your next practicum.
To Prepare
Refer to the "Population-Focused Nurse Practitioner Competencies" found in the Week 1 Learning Resources, and consider the quality measures or indicators advanced nursing practice nurses must possess in your specialty of interest.
Refer to your Clinical Skills Self-Assessment Form you submitted in Week 1, and consider your strengths and opportunities for improvement.
Refer to your Patient Log in Meditrek, and consider the patient activities you have experienced in your practicum experience and reflect on your observations and experiences.
Journal Entry (450–500 words)
Learning From Experiences
Revisit the goals and objectives from your Practicum Experience Plan. Explain the degree to which you achieved each during the practicum experience.
Reflect on the three (3) most challenging patients you encountered during the practicum experience. What was most challenging about each?
What did you learn from this experience?
What resources were available?
What evidence-based practice did you use for the patients?
What would you do differently?
How are you managing patient flow and volume?
How can you apply your growing skillset to be a social change agent within your community?
Communicating and Feedback
Reflect on how you might improve your skills and knowledge, and communicate those efforts to your Preceptor.
Answer the questions: How am I doing? What is missing?
Reflect on the formal and informal feedback you received from your Preceptor.
Rubric Detail
Select Grid View or List View to change the rubric's layout.
Name: PRAC_6665_Week11_Assignment_Rubric
Show Descriptions
Assimilation and Synthesis: Content Reflection–
Excellent 45 (45%) – 50 (50%)
Good 40 (40%) – 44 (44%)
Fair 35 (35%) – 39 (39%)
Poor 0 (0%) – 34 (34%)
Assimilation and Synthesis: Personal Growth–
Excellent 27 (27%) – 30 (30%)
Good 24 (24%) – 26 (26%)
Fair 21 (21%) – 23 (23%)
Poor 0 (0%) – 20 (20%)
Written Expression and Formatting–
Excellent 14 (14%) – 15 (15%)
Good 12 (12%) – 13 (13%)
Fair 11 (11%) – 11 (11%)
Poor 0 (0%) – 10 (10%)
APA–
Excellent 5 (5%) – 5 (5%)
Good 4 (4%) – 4 (4%)
Fair 3.5 (3.5%) – 3.5 (3.5%)
Poor 0 (0%) – 3 (3%)
Name: PRAC_6665_Week11_Assignment_Rubric
Place your order now on the similar assignment and get fast, cheap and best quality work written from scratch by our expert level  assignment writers.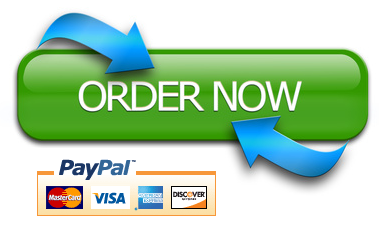 Other Solved Questions:
SOLVED! How would your communication and interview
SOLVED! Describe the difference between a nursing practice
SOLVED! How do you think evidence from nursing journals
SOLVED! Discuss how elimination complexities can affect
SOLVED! Case C 38-year-old Native American pregnant
ANSWERED! In a 1,000–1,250 word essay, summarize two
[ANSWERED] Students will develop a 1,250-1,500 word paper that includes
[ANSWERED] Post a description of the national healthcare
ANSWERED!! Explain how you would inform this nurse
ANSWERED!! In a 4- to 5-page project proposal written to the
ANSWERED!! A 15-year-old male reports dull pain in both
ANSWERED!! Should government continue to take an
[ANSWERED] Mrs. Adams a 68-year-old widow who was
[ANSWERED] Compare and contrast the various ways you can
ANSWERED! Provide a summary of your learning style