Discussion: Searching Databases
When you decide to purchase a new car, you first decide what is important to you. If mileage and dependability are the important factors, you will search for data focused more on these factors and less on color options and sound systems.
The same holds true when searching for research evidence to guide your clinical inquiry and professional decisions. Developing a formula for an answerable, researchable question that addresses your need will make the search process much more effective. One such formula is the PICO(T) format.
In this Discussion, you will transform a clinical inquiry into a searchable question in PICO(T) format, so you can search the electronic databases more effectively and efficiently. You will share this PICO(T) question and examine strategies you might use to increase the rigor and effectiveness of a database search on your PICO(T) question.
To Prepare:
Review the materials offering guidance on using databases, performing keyword searches, and 

developing

 PICO(T) questions provided in the Resources.
Review the Resources for guidance and develop a PICO(T) question of interest to you for further study.
By Day 3 of Week 4
Post your PICO(T) question, the search terms used, and the names of at least two databases used for your PICO(T) question. Then, describe your search results in terms of the number of articles returned on original research and how this changed as you added search terms using your Boolean operators. Finally, explain strategies you might make to increase the rigor and effectiveness of a database search on your PICO(T) question. Be specific and provide examples.
Expert Answer and Explanation
Searching Databases
The PICOT Question
Chronic diseases have become common among the ageing population, and hence developing a PICOT question for them can aid in improving the intervention (Pérez-Jover et al., 2018). The target patients for the intervention is chronic disease patients aged above 65 years. The interventions targeted are therapies and medications for these diseases they have. The comparison is having a different line of therapy or lack of treatment completely. The outcome is reduced presentation of symptoms by the patients. The time element is a period of 12 months in which the patient progress is expected to be monitored. The PICOT question therefore reads as follows, 'What is the impact of implementing telehealth systems in the medication and therapy on the reduction of symptoms of chronic disease patients aged above 65 years for a period of 12 months?'
Databases Used for the PICOT Question
There are several databases that could be used to search for information regarding health topics. Since this specific problem involves the use of therapy programs and medication, nursing databases are the most suitable for searching for this kind of information. The CINAHL database is the first candidate, as it is known to have numerous collection of nursing articles, which are summary of evidence since the 1940s (Hopia & Heikkilä, 2020). MEDLINE is also used in this search as it contains articles with a broad range of medical topics. Also, both databases are easily accessible.
Search Results in Original Search and After Adding Boolean Operators
In the original search, the search results had a broad range of sources that could be crucial in getting much of the background information about the topic in question. These broad sources, however, could not help in getting specific information that is required in decision making for the issue in question. After adding Boolean operators, the search was more refined, as it was easier to find specific information about the database (Usuzaki et al., 2020). Also, the fact that these Boolean operators could help in getting specific results helped to reduce the time taken to get the specific information from the databases (Usuzaki et al., 2020). Among the Boolean operators that were used were OR, NOT, and AND.
Strategies to Increase the Rigor of a Database Search on my PICOT Question
Among the strategies that can be used to improve the rigor of a database is searching more than one database. While it is likely that much of the information from searching one concept in two databases will be same, it is always likely that one database could have an additional influential finding. Another strategy is combining the search using Boolean operators, which helps to have a broader or narrower search depending on the intentions of the researcher. Also, for one to improve the rigor of a search in a database, it is crucial that they constantly revise their search strategy if they realize that one is not giving the desirable results (Coordinators, 2017).  Most importantly, researchers should have information about some of the basic database rules that could have a large implication on their findings. For example, if a database requires that a researcher performs the search using a specific search strategy, it is likely that employing that search strategy could help to reveal more outcomes of the database.
References
Coordinators, N. R. (2017). Database resources of the national center for biotechnology information. Nucleic acids research, 45(Database issue), D12.
Hopia, H., & Heikkilä, J. (2020). Nursing research priorities based on CINAHL database: A scoping review. Nursing Open, 7(2), 483-494.
Pérez-Jover, V., Mira, J. J., Carratala-Munuera, C., Gil-Guillen, V. F., Basora, J., López-Pineda, A., & Orozco-Beltrán, D. (2018). Inappropriate use of medication by elderly, polymedicated, or multipathological patients with chronic diseases. International journal of environmental research and public health, 15(2), 310.
Usuzaki, T., Shimoyama, M., Chiba, S., Mori, N., & Mugikura, S. (2020). A Method Expanding 2 by 2 Contingency Table by Obtaining Tendencies of Boolean Operators: Boolean Monte Carlo Method. arXiv preprint arXiv:2002.04721.
Place your order now on the similar assignment and get fast, cheap and best quality work written from scratch by our expert level  assignment writers.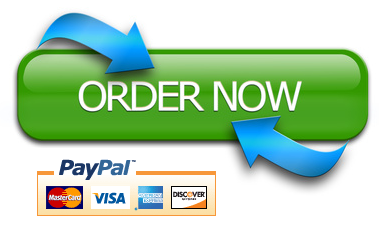 Other Solved Questions:
SOLVED! How would your communication and interview
SOLVED! Describe the difference between a nursing practice
SOLVED! How do you think evidence from nursing journals
SOLVED! Discuss how elimination complexities can affect
SOLVED! Case C 38-year-old Native American pregnant
ANSWERED! In a 1,000–1,250 word essay, summarize two
[ANSWERED] Students will develop a 1,250-1,500 word paper that includes
[ANSWERED] Post a description of the national healthcare
ANSWERED!! Explain how you would inform this nurse
ANSWERED!! In a 4- to 5-page project proposal written to the
ANSWERED!! A 15-year-old male reports dull pain in both
ANSWERED!! Should government continue to take an
[ANSWERED] Mrs. Adams a 68-year-old widow who was
[ANSWERED] Compare and contrast the various ways you can
ANSWERED! Provide a summary of your learning style