Last Updated on 03/07/2023 by Admin
Post a description of the focus of your scenario. Describe the data that could be used and how the data might be collected and accessed. What knowledge might be derived from that data?

Discussion: The Application of Data to Problem-Solving
In the modern era, there are few professions that do not to some extent rely on data. Stockbrokers rely on market data to advise clients on financial matters. Meteorologists rely on weather data to forecast weather conditions, while realtors rely on data to advise on the purchase and sale of property. In these and other cases, data not only helps solve problems, but adds to the practitioner's and the discipline's body of knowledge.
Of course, the nursing profession also relies heavily on data. The field of nursing informatics aims to make sure nurses have access to the appropriate date to solve healthcare problems, make decisions in the interest of patients, and add to knowledge.
In this Discussion, you will consider a scenario that would benefit from access to data and how such access could facilitate both problem-solving and knowledge formation.
To Prepare:
Reflect on the concepts of informatics and knowledge work as presented in the Resources.
Consider a hypothetical scenario based on your own healthcare practice or organization that would require or benefit from the access/collection and application of data. Your scenario may involve a patient, staff, or management problem or gap.
By Day 3 of Week 1
Post a description of the focus of your scenario. Describe the data that could be used and how the data might be collected and accessed. What knowledge might be derived from that data? How would a nurse leader use clinical reasoning and judgment in the formation of knowledge from this experience?
Expert Answer and Explanation
The Application of Data to Problem-Solving
Description of Scenario
In the hospital, there are many forms of data collection including patients' demographic information, laboratory tests, prescription drugs, physiologic monitoring data, patient insurance, hospitalization, and hospital administrative functions (Kohl et al., 2017). In my facility, once of the scenarios where data is used in problem-solving is the management of chronic conditions. Patients with chronic diseases come to the hospital often, as they need to have constant checkups and regular medications in order to manage their conditions.
Description of the Data that Could be Used
The data that could be used in my scenario include the number of symptoms that are presented and the time that the symptoms have been seen in the patients. The data can be collected from the patients through the regular laboratory diagnostic procedures, and can be accessed from the records of patients' medical history.
Knowledge that Might be Derived from the Data
Some of the information that could be derived from the data is new information about the trends in the chronic illnesses. Other information include the resistance of the drugs that are used to manage some of the infections that are associated with the chronic diseases (Zwar et al., 2017).
How a Nurse Leader would Use Clinical Reasoning and Judgment in Knowledge Formation
Nurse leaders can use clinical reasoning and judgment in the formation of knowledge from this experience in many ways. Firstly, they would understand the essence of accuracy in data collection and recording, as making mistakes could lead to numerous negative implications on clinical decisions (Branting, 2017). Also, proper use of clinical data improves on the knowledge of the management of chronic conditions.
 References
Branting, L. K. (2017). Data-centric and logic-based models for automated legal problem solving. Artificial Intelligence and Law, 25(1), 5-27.
Kohl, S., Schoenfelder, J., Fügener, A., & Brunner, J. O. (2019). The use of Data Envelopment Analysis (DEA) in healthcare with a focus on hospitals. Health care management science, 22(2), 245-286.
Zwar, N., Harris, M., Griffiths, R., Roland, M., Dennis, S., Powell Davies, G., & Hasan, I. (2017). A systematic review of chronic disease management.
Alternative Expert Answer and Explanation
Nursing Informatics
To enhance patient safety within a healthcare facility, there are a lot of dynamics that come into play. The number of missed nursing care, the number of patients' vis-a-vis the care providers, the number of fall rates as a result of design aspects of the facilities, to list a few. These are some of the key features that need to be assessed with a conclusive solution realized to any issues concerning patient safety. However, to assist in the process, collection and assessment of data is vital.
With the evolution of healthcare systems through technology advances, collecting information in a healthcare setup has become simpler (McBride & Tietze, 2018). Using the example above where patient safety is supposed to be bolstered, there are different sets of data that may be of help. For example, data on the number of admissions per unit can be collected and the nursing staff adjusted as per the need of individual units as a result, reducing physical and emotional nurse burnout that may result in poor safety outcomes for the patient.
Another data that can be collected is the number of fall rates and the reason why they occurred in the first place. This data can be used to facilitate changes within the hospital setting to secure better patient safety.
For a nurse leader, the collection of such data is vital, especially in the decision-making process. From the collected information, the nurse leader can decide to allocate more nurses on a case-by-case scenario with an increase in the number of patients in different patient units. A nurse leader can also call for structural changes within the facility to reduce patient fall rates. Therefore, with the use of nursing informatics, a nurse leader should always assess areas for improvement by collecting relevant data that can be used to formulate organizational changes to bolster patient safety (Lee et al., 2017).
References
Lee, T. Y., Sun, G. T., Kou, L. T., & Yeh, M. L. (2017). The use of information technology to enhance patient safety and nursing efficiency. Technology and Health Care, 25(5), 917-928. DOI: 10.3233/THC-170848
McBride, S., & Tietze, M. (2018). Nursing informatics for the advanced practice nurse: patient safety, quality, outcomes, and interprofessionalism. Springer Publishing Company.
Place your order now for a similar assignment and get fast, cheap and best quality work written by our expert level  assignment writers.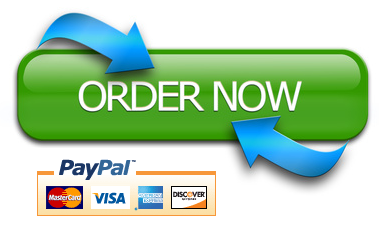 Use Coupon Code: NEW30 to Get 30% OFF Your First Order
Other Answered Questions:
ANSWERED! In a 1,000–1,250 word essay, summarize two
[ANSWERED] Submit a summary of six of your articles on the discussion board
[ANSWERED] Identify a cardiac or respiratory issue and
[ANSWERED] Compare and contrast the various ways you can
ANSWERED!! How can firms ensure that their code of business ethics is read, understood, believed, remembered, and acted on rather than ignored?
ANSWERED!! Should government continue to take an
ANSWERED!! Post your PICO(T) question, the search terms
How would a nurse leader use clinical reasoning and judgment in the formation of knowledge?
A nurse leader would use clinical reasoning and judgment to form knowledge by applying critical thinking skills and using evidence-based practice to make informed decisions. Clinical reasoning involves a systematic and analytical approach to problem-solving, while clinical judgment involves the ability to make sound decisions based on available data and evidence.
To form knowledge, a nurse leader would first gather information from a variety of sources, such as patient data, research literature, and consultation with other healthcare professionals. They would then use their clinical reasoning skills to analyze the information and develop a plan of action that addresses the patient's needs and concerns. This plan would be based on evidence-based practice and the nurse leader's clinical expertise.
In addition to using clinical reasoning and judgment to form knowledge, a nurse leader would also need to continuously evaluate and revise their approach based on new information and patient outcomes. This ongoing process of critical thinking and reflection would help to refine the nurse leader's knowledge and improve the quality of care they provide.