Describe the effect of extremely low birth weight babies on the family and community
Describe the effect of extremely low birth weight babies on the family and community. Consider short-term and long-term impacts, socioeconomic implications, the need for ongoing care, and comorbidities associated with prematurity. Explain how disparities relative to ethnic and cultural groups may contribute to low-birth-weight babies. Identify one support service within your community to assist with preterm infants and their families and explain how the service adequately addresses the needs of the community or a population in your community. Provide the link to the resource in your post.

Expert Answer and Explanation
Effects of Extremely Low Birth Weight Babies on Family and Community
Maternal and child health is one of the most crucial factors that determine the quality of life of individuals. Low birth weight babies are those born with less than 2.5kg. Some of the reasons for low birth weight include the presence of a condition in mothers called intrauterine growth restriction (IUGR). One of the effects of low birth weight is the idea of children being born earlier than normal (Vinturache et al., 2016).
Babies with small bodies have a hard time fighting infection, as their immune cells are not constantly nourished. There also socioeconomic problems that may be associated with low birth weight, which includes but is not limited to the time and resource spending that the family or community may have to spend on the health of such babies.
How Disparities Relative to Ethnic and Cultural Groups may contribute to Low Birth Weight Babies
Some ethnic and cultural communities are more susceptible to IUGR, which makes it easy for their babies to experience low birth weight. Also, the types of food eaten in a community could affect maternal health and influence low birth weight.
Support Service in My Community to Assist in Pre-term Infants
There are several programs in Mississippi set to prevent premature births as well as infant mortality. Among these programs is the SIDS Prevention Program. The Sudden Infant Death Syndrome (SIDS) is associated with things such as low birth weight and the inability of the mothers to take care of their young born who are not normal weight (Duncan & Byard, 2018). The program is efficient because it equips mothers with the knowledge of effectively managing their lives before, during, and after pregnancy.
References
Vinturache, A. E., Gyamfi-Bannerman, C., Hwang, J., Mysorekar, I. U., Jacobsson, B., & Collaborative, T. P. B. I. (2016, April). Maternal micro biome–a pathway to preterm birth. In Seminars in Fetal and Neonatal Medicine (Vol. 21, No. 2, pp. 94-99). WB Saunders.
Duncan, J. R., & Byard, R. W. (Eds.). (2018). SIDS Sudden infant and early childhood death: The past, the present and the future. University of Adelaide Press.

Topic 1 DQ 2
Consider the following patient scenario:
A mother comes in with 9-month-old girl. The infant is 68.5cm in length (25th percentile per CDC growth chart), weighs 6.75kg (5th percentile per CDC growth chart), and has a head circumference of 43cm (25th percentile per CDC growth chart).
Describe the developmental markers a nurse should assess for a 9-month-old female infant. Discuss the recommendations you would give the mother. Explain why these recommendations are based on evidence-based practice.
Expert Answer and Explanation
Health Assessment for Infant
For a 9-month female infant at 25th percentile of height and head circumference, yet only in the 5th percentile in terms of weight demystifies that the infant is underweight. The CDC provides essential developmental markers that a nurse should consider when assessing the nine-month-old female infant (CDC, 2019). For instance, at the age of 9 months, the infant ought to have developed social and emotional markers such as being afraid of strangers, recognizing favorite toys, and being clingy to familiar adults.
Communication makers include the ability to copy sound or gestures, use finders to point, and understanding "no." In terms of the cognitive and physical development, the infant should be able to watch the path of a falling object, put items in mouth, move objects from one hand to the other, sit without support, crawling, and standing while holding on to something (CDC, 2019). The assessment can also include the nutritional and dieting aspect of the infant.
As a nurse, I would recommend improvements regarding nutrition and diet, increased movements, and mental alertness. The recommendation is in light of the infant's underweight appearance. I would first discuss with the mother the importance of a proper diet and nutritional value to the growth of the baby both physically and mentally (Green, 2018).
I will also inquire about the breastfeeding routines if the infant is being given other formulas that improve their growth. It is essential for the mother to comprehend the relevance of breastfeeding and the type of food that an infant can begin to eat after the six months following the delivery. It is also essential to offer the mother nutrition awareness materials such as handouts so that she can refer and offer the child with appropriate meals for weight gain.
References
CDC. (2019). What developmental milestones is your 9-month-old reaching? Retrieved 18 May 2020, from https://www.cdc.gov/ncbddd/actearly/milestones/milestones-9mo.html
Green, S. (2018). Health assessment: Foundations for effective practice. Retrieved from https://lc.gcumedia.com/nrs434vn/health-assessment-foundations-for-effective-practice/v1.1/
Place your order now for a similar assignment and get fast, cheap and best quality work written by our expert level  assignment writers.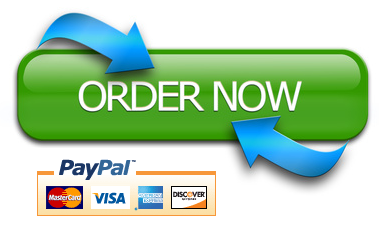 Use Coupon: NEW30 to Get 30% OFF Your First Order

Solved Questions:
SOLVED! How would your communication and interview
SOLVED! Describe the difference between a nursing practice
SOLVED! How do you think evidence from nursing journals
SOLVED! Discuss how elimination complexities can affect