Identify your selected healthcare concern in your city or state that needs your advocacy with an elected official. What is the impetus and rationale for your selection? What is your solution to this concern? Describe the model of policy making that you feel would be best applied to your policy concern and the rationale for selecting this model.
Expert Answer and Explanation
Mental health issues are a major health concern in the state of California. About 3.6 % o the adults living in California live with adverse mental health conditions like major depression, bipolar disorder and schizophrenia (National Alliance on Mental Illness–California, 2018). The rationale for selecting mental health issues is that access to mental health services is limited with patients having little choice over the service they get and usually enduring long waiting times. There are several solutions that would improve a range of outcomes for people with mental illness. One of these solutions is to provide employment support for individuals with severe mental health problems and the second one is providing online support and assessment for such people(Wahlbeck, 2015). Also, offering telephone-based assistance service for individual suspected to e mentally ill will help them get the help they need. Furthermore, to improve the quality of life of mental health patients, the government can offer group therapy intervention for individuals with common mental health problems and employment needs.
The appropriate model of policy-making that would effectively apply to mental health issues should provide a framework that would manage and also prevent mental health issues. This model should co-ordinate essential activities and services to ensure that care and treatment are delivered to those in need while at the same time preventing inefficiencies and fragmentation in the health system (Wahlbeck, 2015). The model should also integrate a pre-formulated plan that contained the scheme to implement the objectives and vision defined in the policy. This plan should include concrete activities and plans to address mental illnesses and associated disability, as well as stipulating the targets to be attained by the government.
References
National Alliance on Mental Illness–California (2018). MENTAL HEALTH RESOURCES IN CALIFORNIA. Retrieved from https://www.rtor.org/mental-health-california/
Wahlbeck, K. (2015). Public mental health: the time is ripe for translation of evidence into practice. World Psychiatry, 14(1), 36-42.
Place your order now on the similar assignment and get fast, cheap and best quality work written from scratch by our expert level  assignment writers.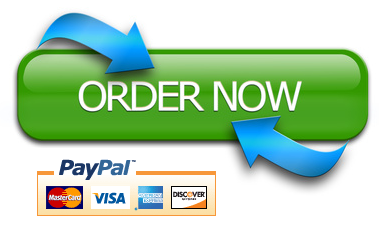 Other Solved Questions:
SOLVED! How would your communication and interview
SOLVED! Describe the difference between a nursing practice
SOLVED! How do you think evidence from nursing journals
SOLVED! Discuss how elimination complexities can affect
SOLVED! Case C 38-year-old Native American pregnant
ANSWERED! In a 1,000–1,250 word essay, summarize two
[ANSWERED] Students will develop a 1,250-1,500 word paper that includes
[ANSWERED] Post a description of the national healthcare
ANSWERED!! Explain how you would inform this nurse
ANSWERED!! In a 4- to 5-page project proposal written to the
ANSWERED!! A 15-year-old male reports dull pain in both
ANSWERED!! Should government continue to take an
[ANSWERED] Mrs. Adams a 68-year-old widow who was
[ANSWERED] Compare and contrast the various ways you can
ANSWERED! Provide a summary of your learning style