Discuss how elimination complexities can affect the lives of patients and their families
Discuss how elimination complexities can affect the lives of patients and their families. Discuss the nurse's role in supporting the patient's psychological and emotional needs. Provide an example.
Discuss how functional patterns help a nurse understand the current and past state of health for a patient. Using a condition or disease associated with an elimination complexity, provide an example.

EXPERT ANSWER AND EXPLANATION
DQ1: Elimination Complexities
Elimination complexities are health conditions that prevent a patient from excreting waste properly. Uremia is one of the elimination complexities. This disease can affect normal urine excretion. Elimination complexities can profoundly affect patients and their families socially, financially, and psychologically. Tan et al. (2017) argue that complications can affect the finances of the patients and their families in that the patient will use a lot of money to treat the conditions. Also, the diseases can prevent the patient from going to work, and this can affect him or her economically.
In terms of psychology, the patient may have stress due to financial constraints. Also, the pain brought by the diseases can cause anxiety and depression. The family might suffer stress because their loved one is under distress. Socially, the conditions can prevent the patient from going to social events because of hygiene (Sherwood et al., 2017). They can fear that they will be isolated and laughed at because of their condition.
Nurses play a vital role in supporting patients emotionally and psychologically. First, nurses can help patients psychologically by providing them with all the data needed for them to get better. For instance, they should give patients all the information about prescriptions. Also, nurses can emotionally and psychologically support patients by calling them often to ask them about their health and remaining them to regularly visit the hospital as advised by the doctor (Nakanishi et al., 2016).
Nurses should give patients hope by telling them powerful words that can raise their spirits. Nurses can also help patients by assessing their psychological conditions and recommend a psychiatrist if they see fit. However, they can also provide counseling when they evaluate and see that the patient is not worse.
References
Nakanishi, H., Kurosaki, M., Hosokawa, T., Takahashi, Y., Itakura, J., Suzuki, S., … & Higuchi, M. (2016). Urinary excretion of the water channel aquaporin 2 correlated with the pharmacological effect of tolvaptan in cirrhotic patients with ascites. Journal of gastroenterology, 51(6), 620-627.
Sherwood, A., Blumenthal, J. A., Koch, G. G., Hoffman, B. M., Watkins, L. L., Smith, P. J., … & Chang, P. P. (2017). Effects of coping skills training on quality of life, disease biomarkers, and clinical outcomes in patients with heart failure: a randomized clinical trial. Circulation: Heart Failure, 10(1), e003410.
Tan, R. B., Chakravarti, S., Busovsky-McNeal, M., Walsh, A., & Cecchin, F. (2017). Complexity of ranolazine and phenytoin use in an infant with long QT syndrome type 3. HeartRhythm case reports, 3(1), 104.

DQ2: Functional Health Patterns
A functional health pattern is a framework developed by Marjory Gordon to be applied by nurses and other healthcare professionals to provide conduct a comprehensive and better health assessment of the patient (Temel & Kutlu, 2019). In other words, the model can be used by nurses in assessing the patient during the diagnosis process. The pattern can be used to diagnose any elimination complexity in a patient. Through the design, the nurse will understand the general health of the patient.
If the patient experience any abnormality in the past, he or she will reveal it during a health-perception-health-management pattern (Badawy et al., 2019). The nurse can also grasp the eating habits of the patient. The information can help the nurse determine if the individual's eating pattern promoted to the excretory disorder. Elimination information is always asked in this pattern. The information about elimination can help the nurse rule about the possibility of any excretory condition.
People with excretory diseases, such as kidney failure, cannot exercise for long compared to healthy individuals. During functional health patterns, nurses collect information about exercises that can further improve their diagnosis of any elimination complexity. Information about the reset and relaxation period can help understand whether the patient has an elimination problem or any other disease (Karaca, 2016).
For instance, if the patient is urinating excessively during the night, he or she might be suffering from either heart-related conditions or elimination complexities. The nurse can also understand the social health of the patient by collecting information about his or her social life and relationships. In conclusion, the functional pattern can give nurses a lot of information about the patient's past and current medical history.
References
Badawy, P. J., Schafer, M. H., & Sun, H. (2019). Relocation and network turnover in later life: How distance moved and functional health are linked to a changing social convoy. Research on aging, 41(1), 54-84.
Karaca, T. (2016). Functional Health Patterns Model–A Case Study. Case Studies Journal ISSN (2305-509X) Volume, 5.
Temel, M., & Kutlu, F. Y. (2019). Functional Health Pattern Model Based Care Plan for a Depression Diagnosed Patient. Florence Nightingale Hemşirelik Dergisi, 27(1), 91-103.
Place your order now for a similar assignment and get fast, cheap and best quality work written by our expert level  assignment writers.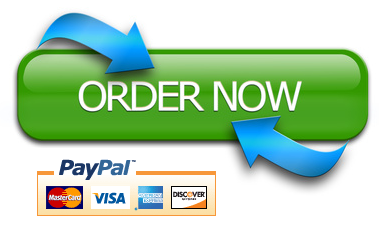 Use Coupon: NEW30 to Get 30% OFF Your First Order

Other Solved Questions:
SOLVED! Describe the difference between a nursing practice
ANSWERED!! Assume you are a nurse manager on a unit
SOLVED! How would your communication and interview
SOLVED! Describe the difference between a nursing practice
SOLVED! Patient AO has a history of obesity and has recently
ANSWERED!! Re-read Take a Closer Look: Exploring Claude
SOLVED! Define what is meant by information
Using the GCU Approved Virtualization Solution perform
 SOLVED! New York Times concerning Carpenter v. United States
Frequently Asked Questions: