Last Updated on 03/09/2023 by Admin
In the Hospital Hope scenario, what do you think was the most important factor that led to the change in practice in the SICU?
A Culture of Patient Safety
Read this article:
Sammer, C. & James, B. (2011, September 30). Patient safety culture: The nursing unit leader's role. OJIN: The Online Journal of Issues in Nursing,16(3), Manuscript 3.
In the Hospital Hope scenario, what do you think was the most important factor that led to the change in practice in the SICU?
If you worked in a facility that needed a practice change, what framework would you use and why? my facility is Acute and long-term rehabilitation

Expert Answer and Explanation
A Culture of Patient Safety
As patient advocates, nurses must ensure that they develop a culture of patient safety when caring for patients in the hospital. Although there have been many improvements done over the years to ensure that the quality of care improves in the hospital setup, there are still an alarming number of avoidable hospital infections and other aspects that compromises patients' safety in the hospital.
Through evidence-based care, several frameworks have been created to improve patients' experience, reduce their hospital stay and generally improve their health. Some frameworks include building a culture of care and incorporating a patient-centered care system. According to Sammer & James(2011), other factors that can effectively improve patients' outcomes include leadership, teamwork, and a learning environment.
As nurses devote themselves to improved patient care, it is paramount to understand how the factors can affect the wellbeing of patients in their care.
Most Important Factor That Led to Change in Practice in SICU Hospital Hope
In Hospital Hope, nurses were frustrated that most of their patients suffered from hospital-acquired infections and had a high mortality rate (Sammer & James, 2011). Therefore, they vowed to change their practice mode to improve the patients' experience. The most important factor that led to change in practice is the change of culture.
It was clear that the culture in the hospital was not supportive of patient-centered care, making it necessary for a different framework to be enacted. By identifying that the culture was inappropriate for patient care, the hospital's leadership was able to ensure that there were positive changes that eventually improved the patients' outcomes.
As a center of patient excellence the hospital leaders felt that they need to research more on the causes of hospital infections and come up with an issue that would reduce their occurrence. Through good leadership, it was clear that the hospital was able to identify several factors affecting patients' wellness; therefore, to improve the culture, they must be addressed.
The leaders were not only ready to accept their responsibility in the current situation but were also focused on positively ensuring their followers as they sought to improve the patient's experience in the hospital (Braithwaite et al. 2017). By developing this culture, it was clear that the nurses enjoyed their leaders' support throughout the process, evidenced by their ability to talk about their mistakes and work on finding a solution.
The framework of cultural change also incorporates the use of the evidence-based practice. Notably, in contemporary society, medical practitioners are more drawn to evidence-based practice as it involves current tested methods of improved care.
The nurse manager researched evidence-based practice and came across a comprehensive Unit-Based Patient Safety Program (CUSP), which was integral in ensuring patients' safety in the hospital. Following the framework, the nurse manager became more aware of what needs to be done to reduce hospital infections.
By focusing on cultural change, the hospital encouraged learning in the hospital. It is clear that after the leaders discovered that some of the nurses had experience and were studying what they were currently affecting them, they could be integral to enhancing the needed change in the system. Therefore, they asked them to make reports on the progress, which increasingly showed what was wrong in the system, giving them a chance to improve on their experience.
Moreover, the nursing manager went ahead and challenged some of the nurses to research the current operations of the hospital and how they can be improved, and this offered a wide perspective of care and encouraged learning amongst the nurses. Moreover, it encouraged the nurses' to participate in decision-making as their opinions were welcome and valid.
It is also clear that the culture adopted focused on fostering teamwork in the nursing team. According to Sammer & James (2011), the nurses were able to support each other by enhancing transparency in the department. They were all encouraged to report their performance even though it appeared that it would report negatively on their work.
Additionally, they increased their cooperation as they communicated effectively and updated each other well during the end of their shifts. As a result, there was no gap in patient care, which improved the patients' recovery time (Mannion & Davies, 2018).
It is also notable that communication among the nurses greatly improved as the nurses were able to consider the input of both patients and other stakeholders in providing the care needed in the hospital ad encouraging transparency. Through the change of culture, it became possible to improve patients' outcomes and the quality of work life.
Practice Change Framework To Use In My Facility
I have been working in an acute and long-term rehabilitation facility, and while the performance has been admirable over the years, I still believe there is much room for improvement. The facility focuses on rehabilitating patients who have suffered from traumatic injuries that have affected their ability to lead a normal life (Santana et al. 2018).
Notably, patients are not only physically stressed but also emotionally vulnerable, especially if they suddenly become dependent on others' help after leading a life of independence. As a result, some might be stubborn and refuse help, delaying their recovery. By changing the current framework, which focuses on excellence, it will be possible to understand further and support patients, improving the care outcome.
The best framework to incorporate is the patient-centered framework which focuses on working with what the patient need. The framework has several components, which include self-management, improved information and understanding, advancement of prevention and health promotion activities, and shared decision-making (British Columbia Ministry of Health 2015). As stated earlier, most patients in our department feel vulnerable, and by giving them the power to self-manage and make their own decisions, they are likely to be more cooperative, improving their outcomes.
In acute and long-term rehabilitation centers, the patient must take an active role in enhancing their health. While they might be with the nurse for a long time, it is their effort that ensures their quick recovery.
With this in mind, the patient-centered approach will ensure that they understand that they are in control of their body and can improve their situation even though they might feel trapped. Encouraging and noting minute progress will be important as they look forward to achieving better milestones.
Through the patient-centered framework, it will be the responsibility of the nurses to ensure that they offer sufficient health education to the patients. This is especially necessary for ensuring that patient understands their diagnosis and the best treatment options available. As a result, the patients can make informed decisions concerning their care.
Moreover, following the health belief model, they will feel more responsible for their recovery and therefore will work hard on their part and will not do anything that will jeopardize their wellbeing (Gartner et al. 2022). The patient-centered framework will also increase cooperation between the family members and the caregivers.
In acute and long-term recovery plans, it is important to understand that family members will be expected to help the patient in the rehabilitation program (Santana et al. 2018). Additionally, some patients whose independence will have been affected by their illness will have to depend on their family members or caregivers.
This includes understanding why the home needs to be adjusted to ensure patient safety and how to help the patient improve even from the home setting. The patient-centered framework can improve recovery as all parties will know what the patient needs to recuperate. Additionally, they will be willing to work together and support each other, which will greatly reduce the recovery time.
Conclusion
Quality improvement is crucial for patient care, and as patient advocates, nurses must encourage frameworks that improve patients' safety. As seen from the case study in Hospital Hope, building a culture of patient safety can be enough to revolutionize healthcare delivery in delivery. After envisioning what is needed for high-quality care, good leaders must involve their staff in understanding the best care to ensure quality care.
Through cooperation, good leadership, teamwork, great communication, and continuous learning, it will be possible to ensure that the patient's needs are met. As seen in the personal setup, it is also crucial to first understand the needs of the patient and the role that the patient needs to play in their recovery.
When working in an acute and long-term care facility, the patients need more autonomy over their decisions as they are highly responsible for care outcomes. Therefore focusing on a patient-centered approach will ensure that the healthcare professionals focus on the needs of the patients hence improving the care outcome and encouraging self-care.
References
British Columbia Ministry of Health. (2015). The British Columbia Patient-Centred Care Framework.
Braithwaite, J., Herkes, J., Ludlow, K., Testa, L., & Lamprell, G. (2017). Association between organisational and workplace cultures, and patient outcomes: systematic review. BMJ open, 7(11), e017708.
Gartner, J. B., Abasse, K. S., Bergeron, F., Landa, P., Lemaire, C., & Côté, A. (2022). Definition and conceptualization of the patient-centered care pathway, a proposed integrative framework for consensus: a Concept analysis and systematic review. BMC health services research, 22(1), 1-24.
Mannion, R., & Davies, H. (2018). Understanding organisational culture for healthcare quality improvement. Bmj, 363.
Sammer, C., & James, B. (2011). Patient safety culture: The nursing unit leader's role. OJIN: The Online Journal of Issues in Nursing,16(3), Manuscript 3.
Santana, M. J., Manalili, K., Jolley, R. J., Zelinsky, S., Quan, H., & Lu, M. (2018). How to practice person‐centred care: A conceptual framework. Health Expectations, 21(2), 429-440.
Place your order now for a similar assignment and get fast, cheap and best quality work written by our expert level  assignment writers.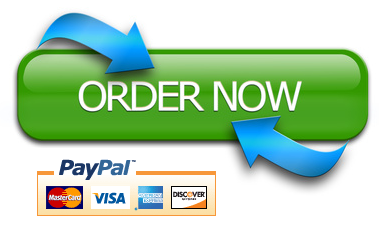 Use Coupon: NEW30 to Get 30% OFF Your First Order

Other Solved Questions:
SOLVED! How do you think evidence from nursing journals
SOLVED! Describe the difference between a nursing practice
SOLVED! Case C 38-year-old Native American pregnant
ANSWERED!! Assume you are a nurse manager on a unit
ANSWERED! Provide a summary of your learning style