Scenario: You are the top sport administrator/manager of a sports organization conducting ethics training with your staff. Explain the importance of ethics and the three steps/strategies your organization would take to prevent unethical and illegal conduct. Describe how the steps/strategies utilize best practices related to each of the following areas:
social issues,
cultural issues,
legal issues,
economic issues, and
consumer decision-making issues.
Provide at least three strategies you would employ. Give examples of each, and discuss your reasoning for each.
Include the following elements in your paper:
Introduction: Provide a brief introduction of the assignment.
Body: Provide your steps, examples, and reasoning.
Conclusion: Provide a brief conclusion that wraps up the elements of the paper.
Reference page: Include a reference page that lists the sources in proper APA Style.
Your paper should be at least two pages in length, not counting the reference page. You are required to use two sources from the CSU Online Library and the textbook as sources. Adhere to APA Style when creating citations and references for this assignment. APA formatting, however, is not necessary.
The following are some helpful tutorials to aid you in this assignment.
Expert Answer and Explanation
Sports Administration and Ethics Training
Ethics is the cornerstone of any community or social gathering. Through ethics, there is fairness and common rules that can help improve the outcome of care. In the sporting world, ethics creates the difference between sportsmanship and gamesmanship. Sports is supposed to have two competing teams focused on winning to achieve one goal (Youth Reporter, 2019). There can only be one winner, and the challenge is when the opposing teams make use of unorthodox means to attain the wins. Gamesmanship is based on doing anything to win, including cheating, faking, and it upholds the notion that the end justifies the means. Sportsmanship is based on ethical grounds and healthy competitions, and there is honor in the conduct of the opposing teams. In this regard, ethics and ethical conduct are important in sports in various ways (Youth Reporter, 2019). The study focuses on the analysis of the importance of ethics in sports and how it relates to social, cultural, legal and economic issues.
Importance of Ethics in Sports
To begin with, ethical conduct advocates for fairness at all stages of the competition. Sports is an activity that is based on competition, and fairness is the only strategy that can create the desired fairness (Eyvazi et al., 2022). A healthy competition needs both teams to adhere to the same rules and meet all the standards needed for the sport. For instance, it would be unfair for a male football team to play against a female football team, and the results would be perceived as fair. All the rules and regulations need to be constant for both teams. The other key benefits of ethics within sports include the ability to facilitate respect, integrity and responsibility from both teams (Eyvazi et al., 2022). The correlation between sports and ethics makes it possible for team players to take responsibility for their actions and win based on integrity and honor.
Strategies to Prevent Unethical Conduct
To help prevent unethical or illegal conduct, the best intervention that the organization take includes educating team players on ethical conduct in sportsmanship, advocating for the responsibility of each player/coach, and also creating policies that would be invoked if the rules are violated (Campbell & McNamee, 2021). The three strategies align with social-cultural issues as they apply to both teams in equal measure and convey the same culture within the sport. Sports culture should be based on the integrity of the players, the effectiveness of the standards, and fair outcomes. Sports culture should advocate for healthy competition among rivals and that the losers should live to fight another day.
In relation to legal issues, the strategies also address the creation of policies invoked if the common ground is undermined. With proper social-cultural and legal frameworks, the strategy can then be used to facilitate an efficient economic standpoint as the teams are able to experience fair play and, at the same time, win or lose amicably. Overall, the strategies can be used in decision-making strategies (Gillentine, 2020). Decision-making efforts are key to any team or sports event. When there are proper parameters, the decisions made would be in line with the standards of practice present.
Conclusion
The study focused on the analysis of the importance of ethics in sports and how it relates to social, cultural, legal and economic issues. Sports organizations should focus on advocating for sportsmanship where there is fair play and better sporting accountability. Understanding how ethics affects sports can help make the right decisions among sportspersons and the different teams.
References
Campbell, M. H., & McNamee, M. J. (2021). Ethics, genetic technologies and equine sports: the prospect of regulation of a modified therapeutic use exemption policy. Sport, Ethics and Philosophy, 15(2), 227-250.
Eyvazi, M., AmirKabiri, A., Haghshenas Kashani, F., & Rabiee Mandejin, M. R. (2022). Identifying and Analyzing the Factors of Sports Ethics Policy-Making. Sport Psychology Studies (ie, mutaleat ravanshenasi varzeshi), 10(38), 69-88.
Gillentine, A. (2020). Sports Ethics for Sports Management Professionals. International Journal of Sport Communication, 13(2), 266-268.
Youth Reporter. (2019). Why Ethics in Sports is important?.  https://www.youthreporter.eu/de/beitrag/why-ethics-in-sports-is-important.15706/#.YxXcpHZBy00
Place your order now on the similar assignment and get fast, cheap and best quality work written from scratch by our expert level  assignment writers.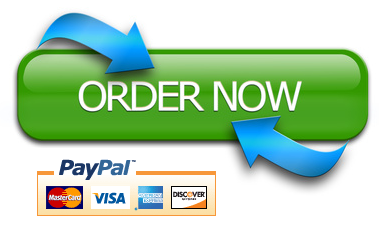 Other Solved Questions:
SOLVED! How would your communication and interview
SOLVED! Describe the difference between a nursing practice
SOLVED! How do you think evidence from nursing journals
SOLVED! Discuss how elimination complexities can affect
SOLVED! Case C 38-year-old Native American pregnant
ANSWERED! In a 1,000–1,250 word essay, summarize two
[ANSWERED] Students will develop a 1,250-1,500 word paper that includes
[ANSWERED] Post a description of the national healthcare
ANSWERED!! Explain how you would inform this nurse
ANSWERED!! In a 4- to 5-page project proposal written to the
ANSWERED!! A 15-year-old male reports dull pain in both
ANSWERED!! Should government continue to take an
[ANSWERED] Mrs. Adams a 68-year-old widow who was
[ANSWERED] Compare and contrast the various ways you can
ANSWERED! Provide a summary of your learning style