Tania Douglas is a 36-year-old attorney living in Miami. Dolores is in the second trimester of pregnancy with her first child, and though her pregnancy had been progressing normally

Tania Douglas is a 36-year-old attorney living in Miami. Dolores is in the second trimester of pregnancy with her first child, and though her pregnancy had been progressing normally, recently she has noticed that she tires very easily and is short of breath from even the slightest exertion. She also has experienced periods of light-headedness, though not to the point of fainting.
Other changes she has noticed are cramping in her legs, a desire to crunch on ice, and the fact that her tongue is sore. She doubts that all these symptoms are related to one another, but she is concerned, and she makes an appointment to see her physician. Upon examining Tania, her physician finds that she has tachycardia, pale gums and nail beds, and her tongue is swollen.
Given her history and the findings on her physical exam, the physician suspects that Tania is anemic and orders a sample of her blood for examination. Th e results are shown below: Red Blood Cell Count 3.5 million/ mm3 Hemoglobin (Hb) 7 g/dl Hematocrit (Hct) 30% Serum Iron: Low Mean Corpuscular Volume (MCV): Low Mean Corpuscular Hb Concentration (MCHC): Low Total Iron Binding Capacity in the Blood (TIBC): High A diagnosis of anemia due to iron deficiency is made and oral iron supplements prescribed. Tania's symptoms are eliminated within a couple of weeks and the remainder of her pregnancy progresses without difficulty.
2. What are the diagnostic tests for IDA? What is the significance of the red blood cells indices for IDA?
3. How is IDA treated and prevented?
4. Provide patient education
EXPERT ANSWER AND EXPLANATION
Iron Deficiency Anemia (IDA)
Definition and Etiology
Camaschella (2017) posits that this is a disorder of the hematological system that results from inadequate iron supply to the bone marrow, with resultant impaired production of red blood cells along with deficient hemoglobinization. The resultant cells are therefore described as being microcytic and hypochromic, on the basis of the red blood cell indices as will be elucidated later. Notably, the extent of hypochromia and microcytosis corresponds to the chronicity and severity of the disease.
Four major mechanisms, according to Hoffbrand & Moss (2015), are postulated to bear implications in the etiology, pathogenesis and subsequent course of iron deficiency anemia. This includes inadequate dietary intake of iron, impaired absorption of iron, increased losses and enhanced demand. Illnesses and socioeconomic factors contribute to inadequate feeding and thus deficiency while 8malabsorption is usually secondary to small bowel disorders and/or extensive bowel surgeries. Hemorrhage contributes to significant iron losses, while pregnancy is one of the states of increased demand (Hoffbrand & Moss, 2015).
Diagnostics
While the diagnosis of anemia is commonly made clinically, assessment of the specific type of anemia as well as severity needs laboratory diagnosis (Wu, Lesperance & Bernstein, 2016). As part of the initial diagnosis, performing complete blood count (CBC), bone marrow aspiration and iron studies.
CBC provides information on the red cell indices and the state of other blood cell lines, which is important in knowing whether it is a pancytopenic process. Iron studies involves doing serum iron levels, serum ferritin and transferrin. The former is usually low while the remaining two are usually elevated (Wu, Lesperance & Bernstein, 2016). Bone marrow aspiration aids in gauging the marrow response to the anemia as well as assessing iron stores. Further tests to be done regarding etiology include stool culture and endoscopic procedures.
Significance of Red Blood Cell Indices
Red blood cell indices, as a component of complete blood count, provides a fast, easy to do laboratory technique of assessing the severity of anemia as well as (Wu, Lesperance & Bernstein, 2016). Iron deficiency anemia is associated with characteristic changes in the red cell morphology, size, hemoglobin content and number, and this is manifested in the indices as microcytosis, hypochromia and reduced absolute numbers of red cells.

Treatment and Prevention
According to Cantor et al. (2015) prevention of the disorder involves observance of hygienic dietary practices such as washing foods well enough as well periodic deworming of the at risk groups, feeding practices which should also revolve around iron rich foods such as spinach and meat and for pregnant women, IFAS should be provided and taken as prescribed.
Therapy varies depending on severity, where oral iron supplementation is provided for mild to moderate cases in form of ferrous sulphate or gluconate, whereas parenteral iron is given for acute severe cases. In even more demanding scenarios, transfusion is recommended (Cantor et al., 2015).
Patient Education
IDA is the most prevalent anemia and educating the masses is an integral part of ensuring control and proper management of the disorder (DeLoughery, 2017). Measures patients should be taught include:
Encouraging deworming for under 5 year old children as well as at risk adults.
Healthy feeding practices involving eating iron rich foods such as fruits and vegetables.
Prompt treatment and prevention of malaria in pregnancy in endemic areas.
Advising taking of IFAS by pregnant women as prescribed by the practitioner.
References
Camaschella, C. (2017). New insights into iron deficiency and iron deficiency anemia. Blood reviews, 31(4), 225-233.
Cantor, A. G., Bougatsos, C., Dana, T., Blazina, I., & McDonagh, M. (2015). Routine iron supplementation and screening for iron deficiency anemia in pregnancy: a systematic review for the US Preventive Services Task Force. Annals of internal medicine, 162(8), 566-576.
DeLoughery, T. G. (2017). Iron deficiency anemia. Medical Clinics, 101(2), 319-332.
Hoffbrand, A. V., & Moss, P. A. (2015). Hoffbrand's essential haematology (Vol. 38). John Wiley & Sons.
Wu, A. C., Lesperance, L., & Bernstein, H. (2016). Screening for iron deficiency. Policy Statement, 23, 171-177.
Place your order now for a similar assignment and get fast, cheap and best quality work written by our expert level  assignment writers.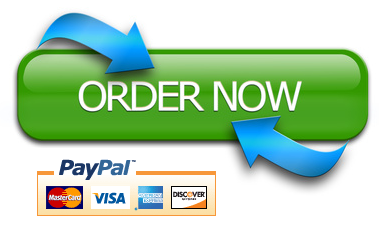 Use Coupon Code: NEW30 to Get 30% OFF Your First Order
[ANSWERED 2023] Tania Douglas is a 36-year-old attorney living in Miami. Dolores is in the second trimester of pregnancy with her first child, and though her pregnancy had been progressing normally
[ANSWERED 2023] In 1,000-1,250 words, examine the importance of nursing education and discuss your overall educational goals
[ANSWERED 2023] Cultural theorist Campinha-Bacote describes cultural competency as a continuum, which implies continual growth and development (Kersey-Matusiak, 2019)
[ANSWERED 2023] Explain the agonist-to-antagonist spectrum of action of psychopharmacologic agents, including