Last Updated on 03/08/2023 by Admin
Review the IOM Future of Nursing Recommendations for achieving higher levels of education. Describe what professional certification and advanced degrees (MSN, DNP, etc.) you want to pursue and explain

The IOM published report, "Future of Nursing: Leading Change, Advancing Health," makes recommendations for lifelong learning and achieving higher levels of education.
In 1,000-words, examine the importance of nursing education and discuss your overall educational goals.
Include the following:
1. Discuss your options in the job market based on your educational level.
2. Review the IOM Future of Nursing Recommendations for achieving higher levels of education. Describe what professional certification and advanced degrees (MSN, DNP, etc.) you want to pursue and explain your reasons for wanting to attain the education. Discuss your timeline for accomplishing these goals.
3. Discuss how increasing your level of education would affect how your competitiveness in the current job market and your role in the future of nursing.
4. Discuss the relationship of continuing nursing education to competency, attitudes, knowledge, and the ANA Scope and Standards for Practice and Code of Ethics.
5. Discuss whether continuing nursing education should be mandatory. Provide support for your response.
You are required to cite three to five sources to complete this assignment. Sources must be published within the last 5 years and appropriate for the assignment criteria and relevant to nursing practice.  Abstract and wrap up conclusion are necessary.
Expert Answer and Explanation
Nursing Education and Educational Goals
Among the most populated professions in healthcare is nursing, as the services of nurses are fundamental in ensuring adequate healthcare provision at all levels of patient care. In the US, there are more than 3.1 million nurses who are registered, and the number is expected to grow by over 19% by 2022 due to the increased nursing care needs (Mackey & Bassendowski, 2017).
Nurses are found in institutions such as schools, military centers, public health agencies, clinic settings, nursing homes, and even in medical research centers. Different levels of nursing degrees have different educational requirements as well as licensure. Nurse education consists of practical and theoretical training in which nurses are prepared to encounter various nursing duties. Some of the nursing education courses are relevant to general nursing as well as specialized nursing such as pediatric and geriatric nursing.
Options in the Job Market
There are numerous nursing options in the job market of nursing, whereby nurses apply their different expertise in improving health outcomes. Among the most common of these set ups is the clinical care settings, where nurses work in clinical healthcare facilities to manage the outpatients and inpatients who have various nursing needs. Other care settings include the pediatric care departments, where nurses manage sick children (Mackey & Bassendowski, 2017).
There may be sub-sections per every department, such as the cancer care centers for pediatrics which attends to the health needs of the children who have cancerous tumors in their bodies. Other departments that nurses can choose to go to include the geriatrics, where they focus much in caring for the aged people. In most of the geriatric cases, there are nursing homes for the aged in which nurses practice care for the aged population who are in these centers.
For all the options in the job market, it is important that one has a basic nursing course that leads to an autonomous registration- the Associate Degree in Nursing (ADN). These courses last for four years and they serve as blueprints for everyone who wishes to engage in the different nursing specialties. Post-qualification courses allow people to go a step father in improving their expertise and knowledge in their own fields of choice (Kelly et al., 2016).
For my case, I have am a licensed practical Nurse (LPN), and I am qualified to work in different nurse settings such as administering injections, preparing patients for different surgical procedures (including CS), performing therapeutic massage, changing bandages and wound dressings, managing and maintaining medical records of patients, and managing intravenous drips. Most importantly, as an LPN, I am entrusted with the task of communicating with medical staff regarding the specific needs of patients.
The IOM Future of Nursing Recommendations
The Institute of Medicine report (IOM Report) is an examination of the nursing workforce that was done in 2010 and used to give various recommendations on how to improve the face of nursing care. Some of the recommendations in the report are focused on the intersection between the various health needs of changing patient populations across lifespans of patients and the nursing workforce. They support the efforts to improve the health of the US population through improvement of the contributions of nurses in quality care delivery.
The first key recommendation from the IOM 2010 report is that nurses should practice in full extent the education and training they are given (Ironside, 2015). Secondly, from the report, nurses are encouraged to reach higher levels of education so as to ensure that they have an improved education training and constant academic progression.
Thirdly, nurses are recommended to partner with physicians as well as other healthcare professionals in improving and redesigning the face of healthcare in the United States (Ironside, 2015). Finally from the IOM future of nursing recommendations, nurses are asked to have improved data collection techniques and good information infrastructure through which they can effectively embrace workforce planning and policy making (Ironside, 2015).
How Increasing My Education Level Affects My Competitiveness in the Job Market
Increasing my educational level improves my competitiveness in the job market as I am able to be of more substance in delivering various nursing care needs to the people who look up to me- that is patients as well as other healthcare givers. For my case, I am hoping to acquire a Doctorate in Nursing Practicing Degree and eventually acquire a Doctor of Philosophy (PhD) in Nursing.
With these advanced educational achievements, I will be sure to improve my value in the care continuum and hence have a better place in the competitive nursing job market. Nurses with PhD degrees are more focused in abstract thinking as opposed to hands-on patient care, and much of their work entails decision making (Harkess & Kaddoura, 2016). In these educational levels, nurses are taught advanced critical decision making skills where they have improved ability to make strategic decisions that positively affect nursing care.
Also, with the PhD degree, I will be able to focus much of my energy in scientific research and add to significant improvement in the nursing practices present today.
Relationship of Continuing Nursing Education to Competency, Attitudes, Knowledge
Continuing nursing education is directly proportional to competency, where nurses have more likelihood to improve their ability to handle different tasks after adding to their nursing knowledge various skills (Harkess & Kaddoura, 2016). A good example is the idea of critical thinking. With the improved nursing knowledge and competencies in nursing, nurses are able to make better decisions and provide better avenues for patients to have improved health. Also, an increase in nursing education increases the nursing knowledge and improves the ability of nurses to have better attitudes to improving patient care.
The ANA Scope and Standards of Nursing Practice and Code of Ethics
Continuing nursing education also improves the ability of nurses to deliver appropriate care with regard to the right ethics in nursing and practice. The American Nurses Association (ANA) guides and supports nursing practice through the use and implementation of nationally accepted code of ethics in various settings in the care continuum (Flott & Linden, 2016).
Nurses are among the healthcare professionals who are highly bound to encountering ethical issues including in solving health-related problems that impact the society as whole and dilemmas that arise from organizations and patient populations. At advanced levels of education, nurses are known to be primarily involved in making healthcare decisions that directly affect the various standards of nursing practice.
Compulsory Continuing Nursing Education
It is not right for continuing nursing education to be made compulsory among nurses as this would render the degrees of most of the nurses with basic qualifications rather value-less. A good example is the notion of the certified nursing assistants (CNA), who have an average annual salary of $24,000 (Flott & Linden, 2016). Their primary role in nursing is to perform limited range of procedures such as dispensing prescribed medication and bathing patients.
They work directly under the registered nurses and are very instrumental in ensuring efficiency in the work of the registered nurses. Having a compulsory requirement that these CNAs have to continue their nursing education means that there is a risk of reducing the number of people who assist registered nurses in their crucial procedures as well as in other subordinate tasks. Hence, continuing nursing education should not be made compulsory.
Conclusion
The nursing profession is among the largest in both the US and the entire world, as there are numerous healthcare needs that are tasked to the nurses for implementation. There are numerous options in the job market of nurses, including the pediatric, geriatric, among others. The IOM future of nursing 2010 recommendations are centered to improving the nursing practices.
One of these recommendations is that nurses should pursue further education as this would make them more productive in the industry. Increasing my education improved my knowledge, attitudes, competencies, and also allows me to be in a suitable position to embrace bioethics in nursing. Further education in nursing, however, should not be made compulsory as it would incapacitate the ability of nurses to play strategic roles in the care continuum.
References
Flott, E. A., & Linden, L. (2016). The clinical learning environment in nursing education: a concept analysis. Journal of Advanced Nursing, 72(3), 501-513.
Harkess, L., & Kaddoura, M. (2016, July). Culture and cultural competence in nursing education and practice: The state of the art. In nursing forum (Vol. 51, No. 3, pp. 211-222).
Ironside, P. M. (2015). Narrative pedagogy: Transforming nursing education through 15 years of research in nursing education. Nursing Education Perspectives, 36(2), 83-88.
Kelly, M. A., Berragan, E., Husebø, S. E., & Orr, F. (2016). Simulation in nursing education—International perspectives and contemporary scope of practice. Journal of Nursing Scholarship, 48(3), 312-321.'
Mackey, A., & Bassendowski, S. (2017). The history of evidence-based practice in nursing education and practice. Journal of Professional Nursing, 33(1), 51-55.
Place your order now on the similar assignment and get fast, cheap and best quality work written from scratch by our expert level  assignment writers.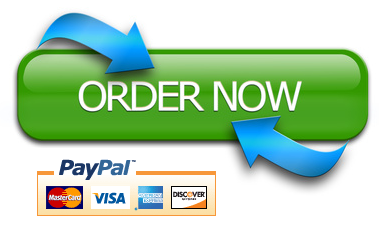 Other Solved Questions:
SOLVED! How would your communication and interview
SOLVED! Describe the difference between a nursing practice
SOLVED! How do you think evidence from nursing journals
SOLVED! Discuss how elimination complexities can affect
SOLVED! Case C 38-year-old Native American pregnant
ANSWERED! In a 1,000–1,250 word essay, summarize two
[ANSWERED] Students will develop a 1,250-1,500 word paper that includes
[ANSWERED] Post a description of the national healthcare
ANSWERED!! Explain how you would inform this nurse
ANSWERED!! In a 4- to 5-page project proposal written to the
ANSWERED!! A 15-year-old male reports dull pain in both
ANSWERED!! Should government continue to take an
[ANSWERED] Mrs. Adams a 68-year-old widow who was
[ANSWERED] Compare and contrast the various ways you can