Last Updated on 03/10/2023 by Admin
Write a reflection on the nature, sources, and implications of your values, beliefs, and ethical perspectives that guide your personal life and nursing practice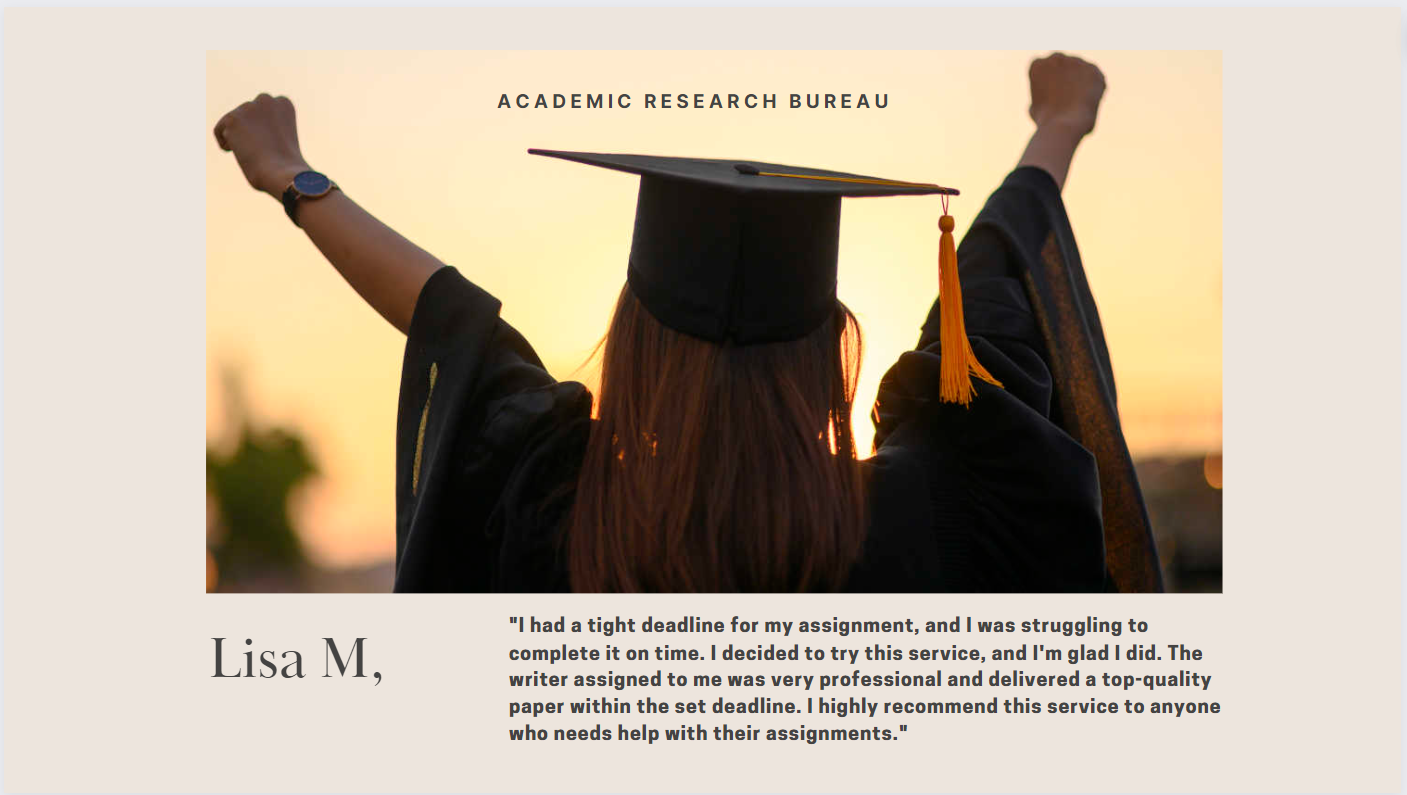 The role of the health care professional includes being a moral agent or a person whose actions affect themselves and others at a moral level. It is important to have a personal ethic or moral framework in which you ground your practice and professional relationships. The purpose of this assignment is to explore and create a foundation for leadership and ethics in your professional practice.
Write a reflection on the nature, sources, and implications of your values, beliefs, and ethical perspectives that guide your personal life and nursing practice. Please note, grading is based on the clarity and depth of your writing and the apparent effort given the assignment, not on the rightness or wrongness of your position. You are encouraged to be honest in your self-assessments and conclusions.
Each of the following points must be addressed in your essay:
Primary influences (childhood and adult)
Ethical principles that influence you personally and professionally
Ethical leadership and professional development plan. Include both positive and negative aspects of your character that emerge when you are in a position of authority
Expert Answer and Explanation
Professional Platform for Ethics and Leadership
Nurses are among the healthcare professionals who are responsible for providing care to patients and clients based on ethical elements. They need ethical knowledge to behave appropriately when providing patient care. knowledge about ethics helps nurses conduct their responsibilities in proper ethical and legal ways (McDermott-Levy, 2018).
Nurses often try to answer the question about what to do regarding practical care and what to be done for patients as far as ethical principles are concerned. Ethics provide nurses with the best way of providing patient care as well as conducting the best nursing function (Weiss & Tappen, 2015). Apart from being healthcare professionals, nurses are human beings and they have to abide by the moral rules guiding human existence.
Most of the ethical principles nurses are required to practice in their professional capacity are based on human morals. Human morals are mostly learned through life experiences (Weiss & Tappen, 2015). I have many experiences that have informed my behaviors, character, beliefs, and attitudes about people and life. In this assignment, I have reflected on the sources, nature, and implications of my values, ethical perspectives, and beliefs that guide my nursing practice and personal life.
Primary Influences (Childhood and Adult)
I learned a lot of ethical and moral principles when I was a child and throughout my adulthood. One of the things I learned growing up was being compassionate to other individuals with problems. My parents taught me that I should show compassion to individuals in suffering. My mother used to tell me that I should always help people who are in problems whenever I can.
I saw the virtue of compassion in my parents. For instance, there was a time we were walking in the streets and my mother saw a little boy begging for food. She took an initiative and bought food for the boy. She also gave him some money to buy food later. My mother was so compassionate that she started a non-profitable organization for the blind.
In this organization, we train guide dogs and give them to blind individuals for free. I also accompanied my parents to nursing shelters where they cared for older people for free.
I learned this good character and virtue after seeing what their parents used to do to the less fortunate. As an adult, I have continued with my parent's work by donating part of my salary to her organization to help train more dogs for individuals with blindness. This character is informed by desire and decision to pursue the nursing profession. I used to feel happy and fulfilled when I am helping older adults in nursing homes with daily activities.
I wanted a profession which can provide me with the opportunity to help the vulnerable population. Another character I have learned throughout my life since I was a child is telling the truth. My parents never stood by lies. My father once told me that a good man is the one who tells the truth regardless of the consequences. Saying the truth is also a nursing character. Abiding by this principle has not been hard for me because I have been practicing it since I was a child.
Ethical Principles Influencing Me Professionally and Personally 
One of the ethical principles that influence me professionally and personally is integrity. Integrity is the practice of behaving honestly and having high moral standards (McDermott-Levy, 2018). I learned the ethics of integrity from my father. I pledged to be honest regardless of how people will feel. I never cheated in my exams although I was sometimes tempted. For instance, there was a time I faced a tough choice.
I had to choose whether to cheat and give another person my assignment to do for me or fail the test. I talked with my professor who agreed to give me additional time to work on the paper and thus I did not choose cheating or failing. I also remember a time I was on campus and found a fellow student's wallet with $600 in it. At this time, I had no money. I battled with my conscience on whether to return the wallet or not. Eventually, after three days, I decided to return the wallet to the student with all the money intact.
I have practiced integrity over the years and thus I have no problem practicing the same in my profession. I have shown integrity in the nursing profession by following through on commitments, being dependable, and being accountable. Pesut et al. (2020) noted that nurses with integrity also own up to their mistakes.
I always accept and own up to my shortcomings always. Other principles that influence me professionally and personally respecting others and treating people equally. I always believe that we should respect all people regardless of their backgrounds and culture. Respect is also needed in nursing. (Üzar‐Özçetin & Ercan‐Şahin, 2020) reported respecting patients is one of the ways of providing patient-based care. I also believe in justice.
I believe that everybody needs to be treated equally and given equal chances in all life opportunities. I have practiced justice in my personal life by supporting blind people by ensuring that they get guide dogs for free. I also show justice in my nursing practice by providing fair and equal care to all patients in the emergency department.
Ethical Practice of Professional Nursing
As a nursing professional, there are various ethical practices I must conduct by when providing care to patients and their families. One of the ethical practices is sympathy. Newham and Hewison (2021) noted that sympathy is a nursing ethical value that allows them to understand patients and their families' needs and provide them with the best care based on fair communication. I often show sympathy to patients by sharing their sufferings and mental and physical pains.
However, some patients do not like to be shown sympathy. I often understand them and avoid showing them that I sympathize with them. The second practice is beneficence. Beneficence is showing kindness, charity, and mercy to patients (Aitamaa et al., 2019). In other words, it is doing good for patients and other families. I always show this beneficence in my nursing practice in various ways. For instance, I often hold patients' hands when they are about to die and ensure that they have the best care during their end-of-life.
I also hug family members when they have lost their loved ones and show them kindness by comforting them. Another ethical practice is responsibility and commitment. I am always responsible for my actions and nursing decisions and committed to providing the best care to my patients. Lastly, I always allow patients to choose how they want to be treated by following the principle of autonomy.
Ethical Leadership and Professional Development Plan 
Leaders are required to behave ethically and remain true to their commitments. An example of ethical leadership is integrity. A leader with integrity should always support their followers even under pressure, help others without expecting anything in return, abide by their principles even when in power, take responsibility, and treat junior staff with respect (Nangoli et al., 2020). A leader with integrity should not use their position to exploit others and dictate to them.
As a leader, I have always treated junior workers with respect and given them a chance to speak their minds. I also always take responsibility for my actions. I have also supported my workers in hardships and when they are under pressure. However, I have had my share of weaknesses as a leader. For instance, I have always found myself showing favors when employing people. I am not always partial when employing people. My character of speaking the truth has also landed me in trouble many times as a leader.
Leaders are sometimes needed to keep information from executive meetings secret. However, I sometimes find myself sharing the information with workers especially when they are about to be hurt by the executive decisions. I plan to develop myself professionally by taking leadership courses. I also plan to grow professionally by attending leadership conferences and seminars.
Conclusion
My childhood and adulthood experiences highly shaped how I behave ethically. I developed sympathy and honesty based on my parents' lessons and experiences. Ethical principles that influence me professionally and personally include integrity, justice, and respect for all. Ethical practices that influence my professional practice include sympathy, beneficence, responsibility and commitment.
Since I became a nursing leader, I believed that integrity is the primary ethical practice that should guide me. However, I often show favors during the hiring and fail to honor non-disclosure agreements. I plan to develop myself professionally by taking leadership courses. I also plan to grow professionally by attending leadership conferences and seminars.
References
Aitamaa, E., Suhonen, R., Puukka, P., & Leino-Kilpi, H. (2019). Ethical problems in nursing management–a cross-sectional survey about solving problems. BMC Health Services Research, 19(1), 1-11. https://doi.org/10.1186/s12913-019-4245-4
McDermott-Levy, R., Leffers, J., & Mayaka, J. (2018). Ethical principles and guidelines of global health nursing practice. Nursing Outlook, 66(5), 473-481. https://doi.org/10.1016/j.outlook.2018.06.013
Nangoli, S., Muhumuza, B., Tweyongyere, M., Nkurunziza, G., Namono, R., Ngoma, M., & Nalweyiso, G. (2020). Perceived leadership integrity and organisational commitment. Journal of Management Development, 39(6), 823-834. https://doi.org/10.1108/JMD-02-2019-0047
Newham, R., & Hewison, A. (2021). Covid-19, ethical nursing management and codes of conduct: An analysis. Nursing ethics, 28(1), 82-90. https://doi.org/10.1177%2F0969733020988316
Pesut, B., Greig, M., Thorne, S., Storch, J., Burgess, M., Tishelman, C., & Janke, R. (2020). Nursing and euthanasia: A narrative review of the nursing ethics literature. Nursing Ethics, 27(1), 152-167. https://doi.org/10.1177%2F0969733019845127
Üzar‐Özçetin, Y. S., & Ercan‐Şahin, N. (2020). Descriptive phenomenological study on ego‐integrity among older people in nursing homes. Nursing & Health Sciences, 22(2), 472-479. https://doi.org/10.1111/nhs.12715
Weiss, S. A. & Tappen, R. M. (2015). Essentials of nursing leadership and management (6th ed.). F.A. Davis Company.
Answered Questions:
ANSWERED!! Assume you are a nurse manager on a unit
ANSWERED!! Watch the Diary of Medical Mission Trip
ANSWERED!! Re-read Take a Closer Look: Exploring Claude
ANSWERED!! Develop and submit a personal leadership
ANSWERED!! Develop and submit a personal leadership
ANSWERED!! Mrs. Adams a 68-year-old widow who was
ANSWERED!! Planning is the key to successful completion
SOLVED! Design a list of 10 data elements related to the
SOLVED! Four spheres of political action in nursing
SOLVED! Case C 38-year-old Native American pregnant
SOLVED! Patient AO has a history of obesity and has recently
SOLVED! Case 3-1 You Can't Get There From Here
examples of beliefs in nursing, personal values and beliefs in nursing profession essay, 7 core values of nursing profession, 5 core values of nursing, why are professional values important in nursing, reflection on professional values in nursing examples, 6 core values of nursing, attitudes and values in nursing examples