Last Updated on 07/27/2023 by Admin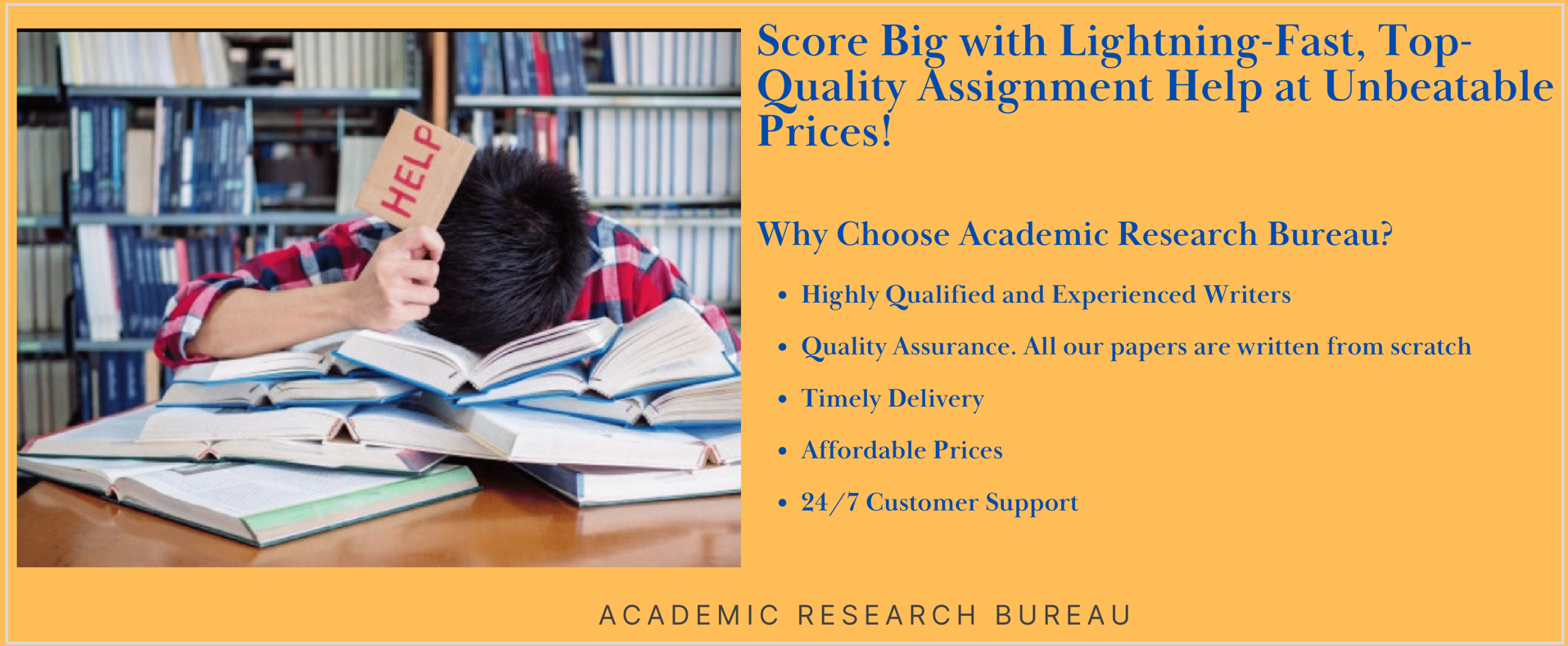 It is important for nurse leaders to engage with other nurse leaders to understand professional roles; a practice experience is assigned to achieve this end. It is expected that you will spend 8-10 hours with the nurse leader, shadowing them in their position, observing them go about their day, and interviewing them. The interview can take place before, during, or after the shadow period or can be on a different day.
You will engage with and interview a nurse leader in person. You should begin thinking about this activity as soon as possible and identify how you will identify and gain access to the interview. You may include photos, graphs, or charts.
Choose a nurse leader who holds a leadership nursing position in their organization who have direct reports (they supervise other employees). Examples of this include Director of Nursing, Director, Unit Manager. *You may not be employed in the same facility as your interviewee or shadow during personal work hours* (If special accommodations need to be made, approval by your instructor is required first).
Develop an interview guide before conducting the interview. Identify information that you want to know before the interview and plan clarifying questions. You must include at least one question about technology/informatics.
Conduct an interview regarding their professional role in the organization, and a current health care issue that is of interest to you (ethics, conflict management, budget, staffing, culture of safety, "just culture", career advancement, quality improvement, etc.). Identify the name of the organization and use names of all involved (no anonymity).
Prepare a written report of the interview.

Required questions below. Feel free to add to the list below but these questions must be asked to your interviewee and answered.
Expert Answer and Explanation
Qualities of a Nurse Leader
Nurse leaders are vital in a healthcare organization. Nursing leadership directly impacts a healthcare organization's performance, drive, and people (patients and caregivers alike) (Rashkovits, 2019). As health systems and hospitals strive to improve the quality of care they provide, an emphasis is placed on adopting the features of a highly reliable institution. Cui (2022) noted that while efforts are mostly placed on top leadership in healthcare, middle-management leaders, such as nurse leaders are significant to the institutions and directly affect many healthcare workers and frontline caregivers.
Nurses are more likely to continue to help shape and grow smarter healthcare delivery of the future only with strong nurse leadership (Cui, 2022). For nurse leaders to be effective, they must understand the role they play in healthcare or hospital systems. This assignment is a summary of an interview with a Nurse Manager, at the Department of Pediatrics at a hospital facility.
Overview of the Organization
Hope Hospital is a healthcare facility situated in New York City (NYC). The hospital is one of the state's most comprehensive healthcare delivery institutions dedicated to proving the most compassionate and high-quality services and cares to patients in New York City. Services provided by the hospital include cancer care, heart care, digestive disease care, orthopedics, neurology and neurosurgery, pediatrics, organ transplant, rehabilitation medicine, psychiatry and behavioral health, and women's health.
The mission of the hospital is to provide excellent and quality healthcare services humanely and compassionately to help people who work and live in New York City and its neighborhoods. AA, the interviewee in this interview is the Nurse Manager, of the Department of Pediatrics at the hospital. He is in charge of all nurses across all hospital departments. The interview helped in understanding the roles of the nurse leader in large patient care functions.
Summary of the Interview
Nursing and Inter-professional Team
The nurse leader is the head of nurses, in the Department of Pediatrics at the hospital. The main team members that operate in this department include pediatric nurses, pediatric dieticians, and pediatric doctors. Health professionals have extensive knowledge of how to provide care to pediatric patients in particular. Other professionals who are part of the team include patient care technicians, nursing students, certified nursing assistants, and pediatric doctor residents.
The department also often works with other healthcare professionals to ensure the care of pediatric patients. The professionals include cardiologists, neurologists, mental health nurses and physicians, certified registered nurse anesthetists (CRNA), respiratory therapists, pharmacists, and many more. The nurse leader noted that they collaborate with other healthcare professional when their patients have a specific health issue.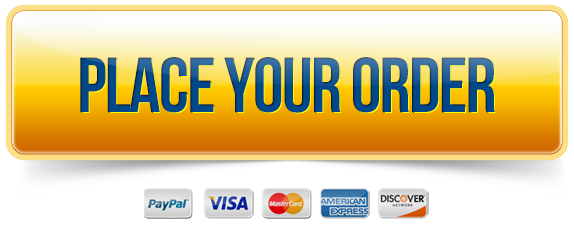 Changed Nursing Practice
According to the nurse manager, his department changed nurse-to-nurse shift change from a verbal face-to-face report conducted in a private setting to a face-to-face bedside handoff. Nurse-to-nurse shift change is a significant nursing practice (Ernst et al., 2018). It is a process where an outgoing nurse who has completed their shift exchanges vital patient information, accountability, and responsibility to caring for the patient with the incoming nurse (Dorvil, 2018).
This process should be conducted properly and effectively to ensure safe continuity of patient care and delivery of best care practices. Initially, nurses conducted the hand-off process using face-to-face reports performed in a private setting. Nurses who had finished their shift met nurses who were about to start their shift at the nursing station and share information about their patients. This practice did not involve patients or their kin. The department wanted to introduce a patient-centred hand-off strategy.
A face-to-face bedside handoff is a handover strategy that involves both the off-going and the oncoming nurses, patients, and their families (Dorvil, 2018). This nursing report is performed at the patient's bedside and patients and their families are allowed to contribute.
Impact of the Change
The change has a huge impact on nurse-to-nurse communication during handoff practice. The nurse manager noted that patients were satisfied with the new approach because they felt involved in their care. Communication errors during the handoff process and reduced significantly. Oxelmark et al. (2020) noted that face-to-face bedside handoff reduces handover errors and improves patient safety. The nurse manager noted that cases of misinformation, missing information, and patient misidentification reduced significantly since face-to-face bedside reporting was implemented.
The nurse manager played a vital role in ensuring that the practice has been successfully integrated into the handoff process. One of his roles was communicating the change to his nurses. The second role was educating nurses on how to implement the new practice. The last role was changing nurses' schedules to ensure that they had time to properly hand off to incoming nurses.
Strategies for Fiscal and Human Resources
The fiscal strategy used to contribute to an organization's ability to deliver quality cost-effective patient-centered care is performance appraisal. Performance appraisal helps the nurse manager evaluate employees and ensure that they meet their goals (Al-Jedaia & Mehrez, 2020). The second strategy is compensation and rewards. Mouton and Bussin (209) noted that staff who are rewarded are more likely to improve their performance. The hospital often rewards nurses who have performed well and promoted patient safety.
Biggest Challenge
The nurse leader's biggest challenge was covid-19 pandemic. The leader noted that during the pandemic, they experienced an increase in patient admission, yet they had a nursing staff shortage. He also noted that most of his nurses had mental health breakdowns because of longer working hours and the fear of getting covid-19. He described the covid-19 pandemic as his worst nightmare as a nursing leader.
Love Most About the Job
The nurse leader noted that the thing he loves most about his job is the opportunity to help others in need. He noted that he gets satisfaction in helping patients meet their health goals. Seeing patients who came to the hospital very sick go back home when they are full of health is the most exciting part of his job.
The choice for the Job
He chose the job because he has developed a passion for caring for the sick since he was a child. He narrated that he developed the passion to care for the sick after he witnessed his younger die because of a lack of quality pediatric care. His brother died of pneumonia, a medical condition that would be treated if there were experienced pediatric healthcare professionals.
Kinds of Other Job
The nurse leader said that he had worked as military personnel. He joined the military in his late twenties. He also worked as a mechanic for two years before deciding to join the nursing profession. He noted that nursing is what he does best and is content with his current profession. He started as a general nurse and worked in the acute care department. After three years of working in acute care, he moved to the emergency department where he worked as an emergency nurse. He decided to pursue a master's in pediatric nursing and then became an advanced nurse practitioner in pediatric care. He is currently pursuing a Ph.D. in child health.
His Company's Culture
Culture determines how leaders should lead their specific organizations. The nurse manager noted that they believe in providing patients with compassionate, cost-effective, and respectful care to all their patients. The company's values include stewardship, innovation, excellence, teamwork, and healing. Xu et al. (2020) noted that evidence-based care practice is a type of care where healthcare professionals use their experience, research, and knowledge to provide care. The nurse manager also noted that they believe in evidence-based care. Patient satisfaction is the company's ultimate goal.
His Role in Admission and Staffing Decisions
The nurse leader noted that he is often consulted on pediatric patients that should be admitted and those that should be treated as an outpatient. However, his main role in admission is to ensure that wards are fully equipped and ready for patients. He coordinates his nurses and supervises the wards which the patients are supposed to occupy.
He is also responsible for ensuring pediatric nurses collect the necessary information during patients' admission process which might aid in diagnosing and treating the patients. The nurse manager noted that he is always part of the team and hires nurses for his department. He is also responsible for putting on a request asking the human resource department to add his department more nurses. He also has the power to fire any nurse who goes against their code of conduct.
Leadership Style
The nurse manager reported that he is a democratic, servant, and sometimes bureaucratic leader. A democratic leader is a type of leader who includes their workers' opinions and feedback during decision-making (Grace, 2018). This type of leader listens to their workers and includes them in decision-making. A servant leader is a leader who focuses on others' needs above theirs (Grace, 2018).
The nurse manager noted that he always put the needs of his staff and patients above his. A bureaucratic leader goes by the book or company regulations and policies (Grace, 2018). The nurse manager noted that he always ensures that his staff discharge their duties as per their code of conduct and hospital policies and regulations.
Conclusion
The nurse leader interviewed is the Nurse Manager, of the Department of Pediatrics at Hope Hospital, NYC. The main team members that operate in this department include pediatric nurses, pediatric dieticians, and pediatric doctors. The nurse manager's department changed the nurse-to-nurse shift change from a verbal face-to-face report conducted in a private setting to a face-to-face bedside handoff. The change improved the quality of care and patient satisfaction. The nurse leader's biggest challenge was covid-19 pandemic.
The thing he loves most about his job is the opportunity to help others in need. He chose the job because he has developed a passion for caring for the sick since he was a child. He was a military officer and a mechanic before joining the nursing profession. Patient satisfaction is the company's ultimate goal. His main role in admission is to ensure that wards are fully equipped and ready for patients. He is part of the team and hires nurses for his department. The nurse manager reported that he is a democratic, servant, and sometimes bureaucratic leader.
References
Al-Jedaia, Y., & Mehrez, A. (2020). The effect of performance appraisal on job performance in governmental sector: The mediating role of motivation. Management Science Letters, 10(9), 2077-2088. http://dx.doi.org/10.5267/j.msl.2020.2.003
Cui, Z. (2022). The impact of leader proactivity on follower proactivity: A chain mediation model. Frontiers in Psychology, 1014. https://doi.org/10.3389/fpsyg.2022.781110
Dorvil B. (2018). The secrets to successful nurse bedside shift report implementation and sustainability. Nursing Management, 49(6), 20–25. https://doi.org/10.1097/01.NUMA.0000533770.12758.44
Ernst, K. M., McComb, S. A., & Ley, C. (2018). Nurse‐to‐nurse shift handoffs on medical–surgical units: A process within the flow of nursing care. Journal of Clinical Nursing, 27(5-6), e1189-e1201. https://doi.org/10.1111/jocn.14254
Grace, P. (2018). Enhancing nurse moral agency: the leadership promise of doctor of nursing practice preparation. OJIN: The Online Journal of Issues in Nursing, 23(1), 1. https://doi.org/10.3912/OJIN.Vol23No01Man04
Mouton, H., & Bussin, M. (2019). Effectiveness of employer branding on staff retention and compensation expectations. South African Journal of Economic and Management Sciences, 22(1), 1-8. https://hdl.handle.net/10520/EJC-1714793bd7
Oxelmark, L., Whitty, J. A., Ulin, K., Chaboyer, W., Gonçalves, A. S. O., & Ringdal, M. (2020). Patients prefer clinical handover at the bedside; nurses do not: evidence from a discrete choice experiment. International Journal Of Nursing Studies, 105, 103444. https://doi.org/10.1016/j.ijnurstu.2019.103444
Rashkovits, S. (2019). The importance of the nurse leader's proactivity and intellectual stimulation in the nursing team workload–learning relationship: A cross‐sectional study. Journal of Advanced Nursing, 75(11), 2647-2658. https://doi.org/10.1111/jan.14047
Xu, G., Yang, Y., Du, Y., Peng, F., Hu, P., Wang, R., & Chang, C. (2020). Clinical pathway for early diagnosis of COVID-19: Updates from experience to evidence-based practice. Clinical Reviews In Allergy & Immunology, 59(1), 89-100. https://doi.org/10.1007/s12016-020-08792-8
Place your order now for a similar assignment and get fast, cheap and best quality work written by our expert level  assignment writers.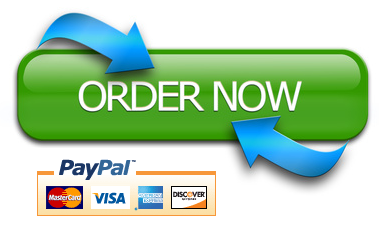 Use Coupon: NEW30 to Get 30% OFF Your First Order

FAQs
Which Leadership Style Is Shown by a Head Nurse Who Allows His Staff to Participate in Decision-Making Activities?
Introduction
In the fast-paced and demanding world of healthcare, nursing leadership plays a pivotal role in providing effective patient care and maintaining a well-functioning medical facility. The leadership style adopted by a head nurse can significantly influence the overall dynamics of the nursing team. Among various leadership styles, the one that involves staff members in decision-making activities is known as the "Participative Leadership Style." This article explores the significance of this leadership approach in nursing and its impact on both the staff and the quality of patient care.
Understanding Leadership Styles in Nursing
Before delving into the specifics of the participative leadership style, it's crucial to comprehend the broader context of leadership styles within the nursing profession. Leadership styles range from autocratic, where decisions are made solely by the leader, to laissez-faire, where team members have more autonomy in decision-making. Each style brings unique advantages and drawbacks, but the participative leadership style stands out as a highly effective and collaborative approach.
The Participative Leadership Style
Definition and Characteristics
Participative leadership, also known as democratic leadership, emphasizes collaboration and shared decision-making. In this leadership style, the head nurse values the input and ideas of their team members, encouraging them to actively participate in determining strategies, solving problems, and setting goals. The leader acts as a facilitator, supporting the team's growth and fostering a sense of ownership among staff members.
The Role of a Head Nurse
Responsibilities and Challenges
A head nurse holds a vital position, bridging the gap between higher management and frontline staff. Their responsibilities encompass managing daily operations, coordinating patient care, ensuring adherence to protocols, and addressing challenges that arise within the nursing department. Balancing administrative duties with providing quality care can be demanding, requiring effective leadership skills.
Benefits of the Participative Leadership Style in Nursing
Enhanced Staff Morale and Job Satisfaction
When nurses are given the opportunity to contribute their ideas and opinions, they feel valued and respected. This inclusive approach leads to increased job satisfaction and higher morale among the nursing team. A positive work environment fosters camaraderie and a sense of belonging, reducing turnover rates and attracting talented individuals to the nursing profession.
Increased Employee Engagement and Productivity
Engaged employees are more likely to be committed to their work and go the extra mile to deliver exceptional care. Participative leadership promotes active engagement, as nurses are motivated to be proactive and take ownership of their responsibilities. Consequently, this boosts overall productivity and contributes to better patient outcomes.
Improved Decision Making and Problem Solving
By involving diverse perspectives, participative leadership enriches the decision-making process. Collective brainstorming and critical thinking lead to well-informed choices, especially in challenging situations. Moreover, when staff members collaborate on finding solutions, they feel more accountable for the outcomes, fostering a culture of continuous improvement.
Implementing the Participative Leadership Style
Creating a Supportive and Inclusive Environment
To implement participative leadership successfully, the head nurse must create an environment where open communication and collaboration are encouraged. Establishing trust among team members and valuing their contributions builds a foundation for shared decision-making.
Encouraging Open Communication and Feedback
Effective communication is key to the success of participative leadership. Nurses should feel comfortable expressing their ideas, concerns, and suggestions. Regular feedback sessions and open-door policies enable constructive dialogue between the nursing team and their leader.
Building Trust and Empowering Staff
Trust is the cornerstone of participative leadership. The head nurse must trust their team's expertise and empower them to make decisions within their scope of practice. This not only enhances confidence among staff members but also leads to professional growth.
Real-Life Examples of a Head Nurse Embracing Participative Leadership
Case Study 1: Empowering the Nursing Team During a Crisis
In the face of a sudden influx of patients during a pandemic, a head nurse leads by example, seeking input from nurses on duty regarding patient triage and resource allocation. This collaborative effort not only ensures efficient patient care but also boosts the morale of the nursing staff amid challenging circumstances.
Case Study 2: Promoting Professional Development and Growth
Recognizing the importance of continued learning, a head nurse involves the nursing team in identifying training needs and selecting relevant workshops or courses. This approach not only improves individual competencies but also enhances the overall competency level of the nursing department.
The Impact of Participative Leadership on Patient Care
Patients benefit significantly from the participative leadership style in nursing. When nurses are empowered to participate in decision-making, they feel a stronger sense of responsibility toward patient well-being. This leads to a patient-centric approach, where care plans are tailored to meet the unique needs of each individual.
Potential Challenges and Mitigation Strategies
While participative leadership has numerous advantages, challenges may arise in its implementation. One potential issue is the risk of delays in decision-making due to extensive discussions. To mitigate this, the head nurse can set clear timelines for decision-making processes and provide guidance when necessary.
Conclusion
The participative leadership style adopted by a head nurse plays a vital role in fostering a collaborative and motivated nursing team. By encouraging open communication, valuing input, and empowering staff, this leadership approach creates a positive work environment and improves patient care outcomes. As healthcare continues to evolve, nurturing effective nursing leaders who embrace participative leadership will be crucial for delivering quality care and achieving excellence in the medical field.
FAQs
What is participative leadership in nursing? Participative leadership in nursing involves involving staff members in decision-making activities, fostering collaboration, and valuing their input.
How does participative leadership benefit nurses? Participative leadership enhances job satisfaction, boosts morale, increases engagement, and improves problem-solving abilities among nurses.
What are the challenges of implementing participative leadership? Challenges may include potential delays in decision-making and the need to strike a balance between staff involvement and managerial authority.
Can participative leadership positively impact patient care? Yes, participative leadership leads to a patient-centric approach where care plans are tailored to meet individual patient needs.
How does participative leadership promote professional development among nurses? By involving nurses in identifying training needs and selecting relevant workshops, participative leadership enhances individual and overall competency levels.
What are some examples of nurses showing leadership?
Introduction
Nursing is a profession that demands not only compassion and care but also strong leadership skills. Throughout history, numerous nurses have exemplified exceptional leadership qualities, making a significant impact on patient care, healthcare systems, and the nursing profession as a whole. This article explores various examples of nurses showcasing leadership in their roles and how their actions have transformed the healthcare landscape.
Definition of Nursing Leadership
Nursing leadership refers to the ability of a nurse to influence and guide others towards achieving positive outcomes in patient care, promoting a collaborative work environment, and driving innovations in healthcare practices. It involves making crucial decisions, setting goals, and inspiring others to work collectively for the betterment of patient outcomes and the nursing profession.
The Importance of Leadership in Nursing
Leadership is a fundamental aspect of nursing that enhances patient safety, improves the quality of care, and fosters professional growth among nurses. Effective nurse leaders not only manage day-to-day operations but also envision the future of healthcare and strive to implement positive changes.

Examples of Nurses Showing Leadership
Leading Multidisciplinary Teams
Nurses often take on leadership roles in multidisciplinary teams, collaborating with physicians, therapists, and other healthcare professionals. They ensure seamless communication and coordination to provide comprehensive and patient-centered care.
Advocating for Patients' Rights
Nurse leaders advocate for patients' rights and ensure that they receive the best possible care. They serve as a voice for patients, ensuring their needs and preferences are respected and taken into account during the decision-making process.
Implementing Innovative Solutions
Innovative nurse leaders are not afraid to challenge the status quo. They proactively identify problems within healthcare systems and develop innovative solutions to enhance patient care, safety, and efficiency.
Mentoring and Guiding New Nurses
Experienced nurses in leadership roles play a pivotal role in mentoring and guiding new nurses. They provide support, share their knowledge, and empower novices to become confident and skilled practitioners.
Taking Initiative in Crisis Situations
During times of crisis, such as natural disasters or pandemics, nurse leaders step up and take charge. They effectively manage resources, lead their teams, and ensure the continuity of care under challenging circumstances.
Promoting Professional Development
Nurse leaders encourage continuous learning and professional development among their peers. They organize workshops, seminars, and training sessions to enhance the skills and knowledge of their fellow nurses.
Engaging in Community Outreach Programs
Some nurse leaders extend their influence beyond hospital walls by engaging in community outreach programs. They address public health issues, promote health education, and collaborate with local organizations to improve the overall well-being of the community.
Influencing Policy and Practice
Exceptional nurse leaders have the potential to impact healthcare policies and practices at local, national, and even global levels. They advocate for evidence-based practices and contribute to shaping the future of nursing.
The Impact of Nurse Leaders
The positive influence of nurse leaders extends far beyond their immediate work environments. Their actions contribute to improved patient outcomes, increased job satisfaction among healthcare professionals, and enhanced patient safety.
Challenges Faced by Nurse Leaders
While nurse leaders play a crucial role in shaping the healthcare landscape, they also encounter various challenges. These may include managing limited resources, navigating complex healthcare systems, and dealing with resistance to change.
How to Foster Leadership Skills in Nursing
Fostering leadership skills in nursing requires a combination of formal education, mentorship programs, and opportunities for hands-on experience. Healthcare organizations should prioritize leadership development to cultivate a new generation of capable nurse leaders.
Conclusion
Nursing leadership is a dynamic and essential aspect of healthcare. Nurses who demonstrate strong leadership qualities positively impact patient care, drive innovation, and advocate for positive changes within the healthcare system. By recognizing and nurturing leadership potential among nurses, we can ensure a brighter future for the nursing profession and, most importantly, the well-being of patients.