Last Updated on 03/08/2023 by Admin
Design a list of 10 data elements related to the patient demographic information (refer back to the data sets if necessary)
When designing data definitions, you will be assigning meaning to the data elements that are part of the computerized data. If there is no definition to the data, then it is not information. Write a paper of two (2) pages not including the title page, abstract page, and reference page that discusses the following:
Design a list of 10 data elements related to the patient demographic information (refer back to the data sets if necessary).
Indicate characteristics of each example, such as date format, text, alphanumeric, and so on.
Define the number of characters for each data element and if it is required data based on a data set.
Be sure to support your information by citing at least 2 references using APA format.
EXPERT ANSWER AND EXPLANATION
Data Elements used in Patient Demographic Information and their Characteristics
The first type of data that is extracted from patients upon presentation to any health facility is their demographic information. Triage nurses are mostly involved in collecting this type of data, and it helps to identify the different characteristics of the patient and hence guide on the treatment plan (Wallace et al., 2020). The following are some of the common demographic data elements and their specific characteristics.
Patient ID. The details of the patient ID include their surname, their first name, and the assigning authority ID. If the patient is recurrent in the facility, they would need to give the medical record number or other information that identifies the patient with their previous information (Okuda et al., 2020). Regarding the characteristics of this data element, each facility has its own preferred way of collecting the patient identification.
Date of birth (DOB). The characteristics of this data set includes the use of an alpha-numeric format, in which the month of birth is written in alphabets while the day and year are written in numerals. The place of birth could also be collected as an additional element of the dataset.
The data element of gender is usually categorized as either male or female, as the there are no provisions in the hospital for transgender individuals.
Blood type. The blood type is categorized as either Rhesus Positive or Rhesus negative as well as the blood group A, B, AB, or O.
Place of Residence. The address of the patient includes the street address, their state, apartment, and all other details that could guide easy access to their home in the event of need.
Emergency contact information. The phone number of the close family members is the primary information collected at this stage.
Major medical history. This data element includes things such as previous major diagnoses as well as the current drugs that the patient is taking.
The data element includes the idea of whether the patient is black, white, Caucasian, Hispanic, or has other ethnicities (Unger et al., 2020).
Primary Language. The primary language of the patient could either be English or other languages that the care providers can easily understand.
Contact information. The data element requires the patients to give their phone numbers, email address, their physical address, work address, as well as all other information that would guide the healthcare providers in doing a follow-up on them. 

References
Okuda, B. C., Tabbaa, S., Edmonds, M., Toubouti, Y., & Saltaji, H. (2020). Direct to consumer orthodontics: Exploring patient demographic trends and preferences. American Journal of Orthodontics and Dentofacial Orthopedics. https://doi.org/10.1016/j.ajodo.2019.12.024
Unger, J. M., Blanke, C. D., LeBlanc, M., Barlow, W. E., Vaidya, R., Ramsey, S. D., & Hershman, D. L. (2020). Association of patient demographic characteristics and insurance status with survival in cancer randomized clinical trials with positive findings. JAMA network open, 3(4), e203842-e203842. doi:10.1001/jamanetworkopen.2020.3842
Wallace, S. J., Murphy, M. P., Schiffman, C. J., Hopkinson, W. J., & Brown, N. M. (2020). Demographic data is more predictive of component size than digital radiographic templating in total knee arthroplasty. Knee Surgery & Related Research, 32(1), 1-7. https://doi.org/10.1186/s43019-020-00075-y
Place your order now on the similar assignment and get fast, cheap and best quality work written from scratch by our expert level  assignment writers.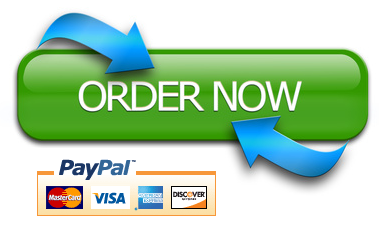 Other Solved Questions:
SOLVED! How would your communication and interview
SOLVED! Describe the difference between a nursing practice
SOLVED! How do you think evidence from nursing journals
SOLVED! Discuss how elimination complexities can affect
SOLVED! Case C 38-year-old Native American pregnant
ANSWERED! In a 1,000–1,250 word essay, summarize two
[ANSWERED] Students will develop a 1,250-1,500 word paper that includes
[ANSWERED] Post a description of the national healthcare
ANSWERED!! Explain how you would inform this nurse
ANSWERED!! In a 4- to 5-page project proposal written to the
ANSWERED!! A 15-year-old male reports dull pain in both
ANSWERED!! Should government continue to take an
[ANSWERED] Mrs. Adams a 68-year-old widow who was
[ANSWERED] Compare and contrast the various ways you can
ANSWERED! Provide a summary of your learning style
FAQs
Patient demographics example
Patient demographics refer to the characteristics of a group of patients, including age, gender, race, ethnicity, and other relevant information. Here is an example of patient demographics:
A medical clinic has 500 patients who have received treatment for various health conditions. The patient demographics are as follows:
Age: The majority of patients (60%) are between the ages of 25 and 64, while 25% are 65 or older, and 15% are under the age of 25.
Gender: There are slightly more female patients (55%) than male patients (45%).
Race/Ethnicity: The patient population is diverse, with 40% identifying as White, 30% as Black or African American, 20% as Hispanic or Latino, and 10% as Asian or Pacific Islander.
Socioeconomic Status: About 60% of patients have private health insurance, while 20% are covered by Medicaid, and 20% are uninsured.
Medical history: 30% of patients have a history of hypertension, 25% have diabetes, and 15% have a history of heart disease.
Geographical location: The majority of patients (70%) live in the surrounding area, while 20% live in a nearby town or city, and 10% come from out of state.
Understanding patient demographics can help healthcare providers tailor their services and treatments to meet the specific needs of their patients.
Importance of demographic data in history taking
Demographic data is important in history taking because it provides important information about the patient's background, lifestyle, and social context. This information can be critical in helping healthcare providers understand a patient's health needs, make an accurate diagnosis, and develop a treatment plan that is tailored to the patient's unique circumstances. Here are some reasons why demographic data is important in history taking:
Identifying risk factors: Demographic data can help healthcare providers identify potential risk factors for certain health conditions. For example, if a patient is over the age of 50, they may be at higher risk for certain cancers or cardiovascular disease.
Understanding social context: Demographic data can provide insight into a patient's social context, which can be important in understanding the patient's health concerns. For example, if a patient lives in a high-crime area or is experiencing financial hardship, this may impact their mental health.
Tailoring treatment plans: Demographic data can help healthcare providers tailor treatment plans to meet the specific needs of the patient. For example, if a patient has a history of substance abuse, this may impact the choice of medications used in their treatment.
Improving communication: Demographic data can help healthcare providers communicate effectively with their patients. For example, if a patient speaks a different language or comes from a different cultural background, this may impact how information is conveyed and received.
Overall, demographic data is an important tool in history taking because it can help healthcare providers understand the patient's unique needs, develop an accurate diagnosis, and provide effective treatment.
Which aspect of patient demographics might get in the way of fairness?
While demographic data is important in understanding a patient's health needs and tailoring treatment plans, it is important to recognize that certain aspects of patient demographics can also create barriers to fairness in healthcare. Here are some examples:
Socioeconomic status: Patients who come from lower socioeconomic backgrounds may face barriers to accessing healthcare due to a lack of financial resources, transportation, or health insurance coverage. This can result in disparities in health outcomes, with patients from disadvantaged backgrounds having poorer health outcomes compared to those from more affluent backgrounds.
Race and ethnicity: Patients who belong to racial or ethnic minority groups may face discrimination or bias in healthcare settings, leading to disparities in access to care and quality of care received. These disparities can be compounded by factors such as language barriers, cultural differences, and mistrust of the healthcare system.
Geographic location: Patients who live in rural or remote areas may face challenges in accessing healthcare due to a lack of healthcare providers or facilities in their area. This can lead to delays in receiving care, which can result in poorer health outcomes.
Age: Older patients may face age-related biases and stereotypes in healthcare settings, leading to suboptimal care and poorer health outcomes.