How can firms ensure that their code of business ethics is read, understood, believed, remembered, and acted on rather than ignored?

Assignment TWO:
1.How can firms ensure that their code of business ethics is read, understood, believed, remembered, and acted on rather than ignored?
Your response should be 75 words in length.
2. Discuss bribery. Would actions, such as politicians adding earmarks in legislation or pharmaceutical salespersons giving away drugs to physicians, constitute bribery? Identify three business activities that would constitute bribery and three actions that would not.
Your response should be 75 words in length.
3. If you owned a small business, would you develop a code of business conduct? If yes, what variables would you include? If not, how would you ensure that your employees were following ethical business standards?
Your response should be 75 words in length.
4. Why is it important not to view the concept of "whistleblowing" as "tattling" or "ratting" on another employee?
Your response should be 75 words in length.
5. What do you feel is the relationship between personal ethics and business ethics? Are they or should they be the same?
EXPERT ANSWER AND EXPLANATION
Analysis of Code of Business Ethics
Question 1: Ensuring the Code of Business Ethics is understood and acted on
An organization can adopt various measures focused on ensuring that its employees understand, believe, remember and act on the code of business ethics. Creating awareness about the code of ethics and the benefit of this code, for instance, can help the staff know how to behave. The organization can carry the awareness campaign by giving employees the copies of the code of ethics or even positing the same on the notice boards of the different departments within the organization. It can also integrate these codes into the job training, and administer exams to test whether the employees understand the codes.
Question 2: Bribery and Bribery Examples
Bribery is an illegal practice or an act in which one solicits, gives, promises or offers a favor or money so that they can be favored by others who are either enforcing laws, or offering business deals. Such san act, therefore, lead to one having unfair advantage over others. Examples of such an act is one offering to give another person a certain amount of money if the individual awards them a business contract.
Other examples include giving a judge money to rule in one's favor, and a border official accepting money to allow one to illegally enter into a country (Vranka & Bahník, 2018). Acts such as giving offerings, selling drugs, and accepting token of appreciation do not constitute acts of bribery.
Question 3: Formulation and Implementation of Strategies
It is imperative that firms should formulate and implement their strategies from the perspective of the environment in which they operate. Adopting this approach when formulating and implementing the strategies is important because it influences an organization to take into account the sustainability and corporate social responsibility when it is deciding on the best strategy.
An organization does this to ensure that it engages in ethical business practice, and that its practices does not lead to the depletion of resources and environmental degradation (Samuel, Derrick, & van Leeuwen, 2019).
Question 4: The Importance of Whistleblowing
When an individual reports an incidence of breach of business ethics, this act should not be seen as an act in which one rattles or rats another employee. Instead, people should see the act as a good thing to do because it can help an organization in various ways. For instance, it can prevent the legal ramifications which may arise when an organization fails to meet certain ethical or legal obligations. It may also help save the organization's reputation (Garrick, 2017).
Question 5: Relationship between Personal Ethics and Business Ethics
It is common to see people having personal ethics, and an individual project their ethics in terms of the way they behave. In this case, one can tell an individual's personal ethics by observing the behaviors of the individual. This is the same case with the business ethics which is about dictating how people should behave or the kind of attitude they should have.
One's personal ethics can determine how they accept or comply with the business ethics, and if one's values clash with the business' values, then it is difficult for such a person to work in such a business environment. The personal values which one hold can influence how they see the organizational ethics (Pope, 2015).
Things which matter to one may not necessarily matter to the organization they work. If an organization's ethics dictate that one should behave in a certain manner, an individual would have an obligation to behave as the organization requires even if such dictates go against one's values. Therefore, the ethics of a business, and those of an individual should not be the same. Instead, one should direct their personal ethics towards helping enforce or implement the codes of the ethics of their business.
References
Bergman, C., Dellve, L., & Skagert, K. (2016). Exploring communication processes in workplace meetings: A mixed methods study in a Swedish healthcare organization. Work (Reading, Mass.), 54(3), 533–541. Doi:https://doi.org/10.3233/WOR-162366.
Garrick, J. (2017). Peer Support for Whistleblowers. Federal practitioner : for the health care professionals of the VA, DoD, and PHS, 34(7), 38–41. https://www.ncbi.nlm.nih.gov/pmc/articles/PMC6370439/.
Pope, K. S. (2015). Steps to strengthen ethics in organizations: research findings, ethics placebos, and what works. Journal of trauma & dissociation : the official journal of the International Society for the Study of Dissociation (ISSD), 16(2), 139–152. Doi https://doi.org/10.1080/15299732.2015.995021.
Samuel, G., Derrick, G. E., & van Leeuwen, T. (2019). The Ethics Ecosystem: Personal Ethics, Network Governance and Regulating Actors Governing the Use of Social Media Research Data. Minerva, 57(3), 317–343. Doi https://doi.org/10.1007/s11024-019-09368-3.
Vranka, M. A., & Bahník, Š. (2018). Predictors of Bribe-Taking: The Role of Bribe Size and Personality. Frontiers in psychology, 9, 1511. Doi https://doi.org/10.3389/fpsyg.2018.01511.
Place your order now for a similar assignment and get fast, cheap and best quality work written by our expert level  assignment writers.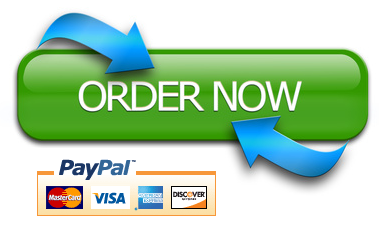 Use Coupon Code: NEW30 to Get 30% OFF Your First Order
Other Answered Questions:
ANSWERED!! Assume you are a nurse manager on a unit
ANSWERED!! Watch the Diary of Medical Mission Trip
ANSWERED!! Re-read Take a Closer Look: Exploring Claude
ANSWERED!! Develop and submit a personal leadership
ANSWERED!! Develop and submit a personal leadership
ANSWERED!! Mrs. Adams a 68-year-old widow who was
ANSWERED!! Planning is the key to successful completion
SOLVED! Design a list of 10 data elements related to the
SOLVED! Four spheres of political action in nursing
SOLVED! Case C 38-year-old Native American pregnant
SOLVED! Patient AO has a history of obesity and has recently
SOLVED! Case 3-1 You Can't Get There From Here
To be successful business ethics training programs need to?
Successful business ethics training programs need to:
Be Comprehensive: The training should cover a range of ethical issues that may arise in the workplace. It should not only focus on legal compliance but also address broader ethical principles such as honesty, integrity, and respect for human dignity.
Be Customized: The training should be tailored to the specific needs and culture of the organization. This will ensure that the training is relevant and resonates with employees, and will help to create a culture of ethics and integrity.
Be Engaging: The training should be delivered in a way that is engaging and interactive. This can be done through the use of real-life scenarios, case studies, and role-playing exercises that encourage employees to think critically about ethical dilemmas.
Be Ongoing: Ethical training should not be a one-time event. It should be part of an ongoing process that includes regular updates and reinforcement of ethical principles. This will help to keep ethics top of mind and ensure that employees are consistently making ethical decisions.
Be Supported by Leadership: The success of an ethics training program is dependent on the support of organizational leadership. Leaders should model ethical behavior, communicate the importance of ethics, and provide resources and support to employees who are facing ethical dilemmas.
Be Measurable: The effectiveness of the training program should be regularly evaluated to ensure that it is achieving its intended goals. This can be done through the use of surveys, focus groups, and other evaluation tools to measure changes in employee behavior and attitudes towards ethical decision-making.