Read Case 3 1 You Can't Get There From Here:

Uber

Slow On Diversity on page 108 of your textbook. After you have read the case study, write an analysis of the case study

Unit II Case Study
Read Case 3 1 You Can't Get There From Here: Uber Slow On Diversity on page 108 of your textbook. After you have read the case study, write an analysis of the case study.
Write an introduction to give context to your paper by explaining what the paper will cover. Then, divide the body of your paper using the seven headers below. Address the points within that section, as indicated under the header.
Employment Law
Identify what employment law Susan Fowler's sexual harassment claim would be characterized as. Be sure to develop your answer to include your rationale.
Type of Harassment
Identify the type(s) of harassment to which Ms. Fowler was exposed. Be sure to develop your answer to include your rationale.
Uber's Actions
Identify actions Uber has taken to limit their liability relative to sexual harassment charges. Be sure to develop your answer to include your rationale.
EEOC and Affirmative Action
After reviewing Uber's diversity report, does it appear Uber is in violation of any EEOC and affirmative action laws? Be sure to develop your answer to include your rationale.
Diversity Matters
Explain why diversity matters in general and more specifically to Uber. Be sure to develop your answer to include your rationale.
Benefits/Challenges of a Diverse Workforce
Identify and explain the benefits and challenges Uber derives from a more diverse workforce. Be sure to develop your answer to include your rationale.
Legal Provisions of Uber Case
Write a summary that identifies legal provisions or considerations covered within this case study as it relates to a human resource management (HRM) perspective.
Conclude with an analysis with your thoughts on how ethics and HRM professional standards are framed by legal provisions within a specific organization or industry (e.g., business, health care).
Your case study must be at least two pages in length, not counting the title or reference pages. Adhere to APA style when constructing this assignment, including in-text citations and references for all sources that are used. Please note that no abstract is needed.
EXPERT ANSWER AND EXPLANATION
Uber Diversity and Sexual Harassment
Uber is one of the biggest technology beneficiaries as its business is primarily based on the connection between customers and transport providers using smartphones. Also, Uber has improved its standards largely because customers and service providers can rate each other based on the satisfaction they get from the services (Swiss, 2018).
Like many other companies, however, Uber is also faced by diversity issues, where there have been complaints about oppression of women in the company (Lussier & Hendon, 2017). This essay discusses about the case study 'Case 3-1, You Can't Get There From Here: Uber Slow on Diversity,' where one of the female employees, Susan Fowler, reports sexual harassment by the manager.
Employment Law
The employment law under which the complaint of Ms. Fowler would be categorized is the Federal Employment Law, Title VII in the 1964 Civil Rights Act. According to this law, unwelcome sexual advances in the workplace can limit the productivities of employees in firms (Weiss, 2019). Susan's manager had tried to perform some sexual advances that prompted her to report the manager to the HR manager. Unfortunately, the HR would not report this manager as they claimed he was 'high performing.' This is what angered Ms. Fowler and she later learned that there were other female employees who shared the same fate.
Type of Harassment
The harassment that Ms. Fowler faced was sexual harassment. This is because this kind of harassment under the Federal Employment Law covers for any mistakes done to lead to uncomfortable situations and can be highlighted in the case. For example, the fact that Ms. Fowler's manager was using the company platform to have sexual conversations is intimidating enough. This is because Ms. Fowler should be expecting the manager to use the company platform to do regular operations such as checking on employees, but instead, what she gets is intimidating sexual messages.
Uber's Actions
One of the actions that Uber took to limit the associated liability was the release of the first diversity report one month following the allegations. In the report, Uber mentioned that it acknowledges the fact that women, as well as non-white employees, are underrepresented in the company. They also mentioned that they have invested numerous resources to ensure that they reduce this underrepresentation, as well as ensure that women and other minority groups are comfortable in the technology environments.
EEOC and Affirmative Action
The report is in violation of the Equal Employment Opportunity Commission (EEOC) as it gives too much emphasis on women during the recruiting process. It is clear from the report that the company tries to correct a wrong it had embraced earlier (sexual harassment of women) using another wrong (unfairness in the hiring process) (Swiss, 2018). The affirmative action I would propose for Uber is to take precaution when approaching gender issues, lest they would find themselves in even greater trouble. Also, they should show that the manager who was accused of sexual harassment of female employees is given the right punishment.
Diversity Matters
The main reason why diversity matters in Uber is that the company's success is based on public satisfaction. If there are more diversity issues, it is likely that the company will be less popular, and that the customers will be quick to switch to other alternatives.
Benefits/Challenges of a Diverse Workforce
Diversity in the workforce is beneficial as it increases productivity of a company. Companies with a diverse workforce culture are likely to find more success opportunities than those who oppose it (Lussier & Hendon, 2017). Challenges of a diverse workforce include power struggle among the different groups, which can lead to less growth rates.
Legal Provisions of Uber Case
The legal provisions of diversity in the case emphasize on the fact that companies have the legal obligation to ensure diversity so as to embrace societal growth. Also, the company's employees who harass other individuals in the company are supposed to be prosecuted for their crimes. Uber should maintain a level of independence on the way they treat workers.
Conclusion
HRM professional standards are framed by legal provisions within the industry in that companies who do not adhere to these standards could be easily prosecuted. It is unlikely that private companies face the same fate as public companies, as the later have more direct regulation from authorities. Nevertheless, all companies should embrace ethical and diversity standards as it helps in growth.
References
Lussier, R. N., & Hendon, J. R. (2017). Human resource management: Functions, applications, and skill development. Sage publications.
Swiss, D. J. (2018). A. to the 1990 Equal Employment Opportunity Commission (EEOC) guidelines, sexual harassment is defined as follows. Gender and Work in Today's World: A Reader, 301.
Weiss, J. T. (2019). Civil Rights Act of 1964, Title VII. The Encyclopedia of Women and Crime, 1-3.
Place your order now for a similar assignment and get fast, cheap and best quality work written by our expert level  assignment writers.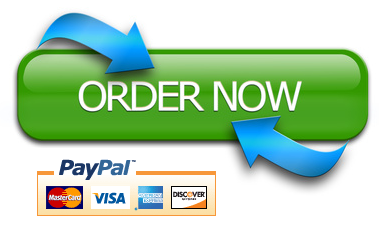 Use Coupon Code: NEW30 to Get 30% OFF Your First Order