Last Updated on 03/09/2023 by Admin
EJ is a 28-year-old female. She is being admitted for Gastric Bypass Surgery. She is 5'6" and 265 pounds. She has a history of Diabetes and hypertension, she is not on medications at the time

EJ is a 28-year-old female. She is being admitted for Gastric Bypass Surgery. She is 5'6" and 265 pounds. She has a history of Diabetes and hypertension, she is not on medications at the time.
What client education topics are important to reinforce for this client?
How will this client's diet be advanced?
What complications can occur after this surgery?
What is Dumping Syndrome and what are some interventions to help prevent its development?
Expert Answer and Explanation
Patient Education during Gastric Bypass Surgery
Client Education Topics
When educating a hypertensive patient with diabetes, a provider should focus on certain key topics including nutrition and general self-care. Nutrition plays a key role when it comes to the control and management of diabetes symptoms considering that some foods such as processed sugar tend to exacerbate the symptoms.
Conversely, sources of fiber including vegetables can help alleviate symptoms of diabetes and hypertension. The self-care tips for the patient will include wound care, testing for hypertension, feet care, and compliance with medication (Chester, Stanely, & Geetha, 2018). Other topics worth addressing include the dangers and risks associated with the use of alcohol and tobacco products.
Advancing Nutrition
A provider can advance the nutrition for the patient by including in their meal nuts, legumes, vegetables, fruits and whole grains. To advance the patient's nutrition still, a nurse should recommend limited amount of processed foods including meat and grains. Fewer processed foods, and more of the non-processed foods and foods rich in fiber can help reduce the severity of the symptoms (Chester et al. 2018).
Complications
When performing Gastric Bypass surgery, an interventionist should expect to see a number of key complications. Malnutrition and bowel obstruction are some of the complications which may result during this procedure. The latter complication results due to adhesion while the former stems from maldigestion and malabsorption. Consequently, the patient may lose excessive weight as a result of this. Other complications include ulcer and perforation of the stomach (Chaves & Destefani, 2019).
Dumping Syndrome
Damping syndrome is characterized by pain in the abdomen, and it develops following a surgical procedure in which a part of the stomach is surgically removed so that one can shade off extra weight. The condition can be prevented by recommending the patient to take foods rich in fiber, eat small amount of meals every day, and avoid sugary foods (Chaves & Destefani, 2019).
References
Chaves, Y. D., & Destefani, A. C. (2019). Pathophysiology, Diagnosis and Treatmentof Dumping Syndrome and Its Relation to Bariatric Surgery. Arquivos brasileiros de cirurgia digestiva : ABCD = Brazilian archives of digestive surgery, 29Suppl 1(Suppl 1), 116–119. Doi: https://doi.org/10.1590/0102-6720201600S10028.
Chester, B., Stanely, W. G., & Geetha, T. (2018). Quick guide to type 2 diabetes self-management education: creating an interdisciplinary diabetes management team. Diabetes, metabolic syndrome and obesity : targets and therapy, 11, 641–645. Doi: https://doi.org/10.2147/DMSO.S178556.
Place your order now for a similar assignment and get fast, cheap and best quality work written by our expert level  assignment writers.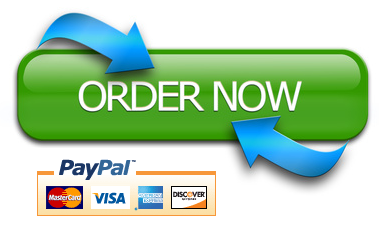 Use Coupon: NEW30 to Get 30% OFF Your First Order

Other Solved Questions:
SOLVED! How would your communication and interview
SOLVED! Describe the difference between a nursing practice
SOLVED! How do you think evidence from nursing journals
SOLVED! Discuss how elimination complexities can affect
SOLVED! Case C 38-year-old Native American pregnant
ANSWERED! In a 1,000–1,250 word essay, summarize two
[ANSWERED] Students will develop a 1,250-1,500 word paper that includes
[ANSWERED] Post a description of the national healthcare
ANSWERED!! Explain how you would inform this nurse
ANSWERED!! In a 4- to 5-page project proposal written to the
ANSWERED!! A 15-year-old male reports dull pain in both
ANSWERED!! Should government continue to take an
[ANSWERED] Mrs. Adams a 68-year-old widow who was
[ANSWERED] Compare and contrast the various ways you can
ANSWERED! Provide a summary of your learning style