Mr. M., a 70-year-old male, has been living at the assisted living facility where you work

Case Study: Mr. M
It is necessary for an RN-BSN-prepared nurse to demonstrate an enhanced understanding of the pathophysiological processes of disease, the clinical manifestations and treatment protocols, and how they affect clients across the life span.
Evaluate the Health History and Medical Information for Mr. M., presented below.
Based on this information, formulate a conclusion based on your evaluation, and complete the Critical Thinking Essay assignment, as instructed below.
Health History and Medical Information
Health History
Mr. M., a 70-year-old male, has been living at the assisted living facility where you work. He has no know allergies. He is a nonsmoker and does not use alcohol. Limited physical activity related to difficulty ambulating and unsteady gait. Medical history includes hypertension controlled with ACE inhibitors, hypercholesterolemia, status post appendectomy, and tibial fracture status postsurgical repair with no obvious signs of complications. Current medications include Lisinopril 20mg daily, Lipitor 40mg daily, Ambien 10mg PRN, Xanax 0.5 mg PRN, and ibuprofen 400mg PRN.
Case Scenario
Over the past 2 months, Mr. M. seems to be deteriorating quickly. He is having trouble recalling the names of his family members, remembering his room number, and even repeating what he has just read. He is becoming agitated and aggressive quickly. He appears to be afraid and fearful when he gets aggressive. He has been found wandering at night and will frequently become lost, needing help to get back to his room. Mr. M has become dependent with many ADLs, whereas a few months ago he was fully able to dress, bathe, and feed himself. The assisted living facility is concerned with his rapid decline and has decided to order testing.
Objective Data
Temperature: 37.1 degrees C
BP 123/78 HR 93 RR 22 Pox 99%
Denies pain
Height: 69.5 inches; Weight 87 kg
Laboratory Results
WBC: 19.2 (1,000/uL)
Lymphocytes 6700 (cells/uL)
CT Head shows no changes since previous scan
Urinalysis positive for moderate amount of leukocytes and cloudy
Protein: 7.1 g/dL; AST: 32 U/L; ALT 29 U/L
Critical Thinking Essay
In 750-1,000 words, critically evaluate Mr. M.'s situation. Include the following:
Describe the clinical manifestations present in Mr. M.
Based on the information presented in the case scenario, discuss what primary and secondary medical diagnoses should be considered for Mr. M. Explain why these should be considered and what data is provided for support.
When performing your nursing assessment, discuss what abnormalities would you expect to find and why.
Describe the physical, psychological, and emotional effects Mr. M.'s current health status may have on him. Discuss the impact it can have on his family.
Discuss what interventions can be put into place to support Mr. M. and his family.
Given Mr. M.'s current condition, discuss at least four actual or potential problems he faces. Provide rationale for each.
You are required to cite to a minimum of two sources to complete this assignment. Sources must be published within the last 5 years and appropriate for the assignment criteria and relevant to nursing practice.

Expert Answer and Explanation
Assessment and Treatment of Patients with Memory Decline
In order to effectively treat patients, providers should understand the patient's health needs, and they can do this by gathering as much details about the patient as possible. Patient assessment involves looking at the clinical symptoms, medical history, and collecting any pertinent information that can help during the diagnosis process. Assessing patients can also help determine their emotional and psychological problems which intertwine with the patient's physiological health (Jaul & Barron, 2017). Mr. M's case represents a clinical scenario that can be addressed through the use of appropriate assessment and intervention as described in this paper.
Clinical Manifestation present in Mr. M.
Memory lapse and unsteady gain are some of the manifestations present in Mr. M. For the patient, remembering the number of his room and the names of his kin is becoming a challenge. The patient experiences difficulty feeding, bathing and performing other Activities of Daily Living (ADLs) and he needs assistance with the ADLs. To manage a sleep disorder is having, the patient uses Zolpidem, and he appears tired. M's objective data shows that he has prehypertension considering that his BP level is 123/78. Furthermore, 28.4 Body Mass Index (BMI) shows the patient's weight is excessive.
Primary and Secondary Medical Diagnosis to consider and the Data provided for Support
When working with Mr. M., a provider should consider the primary and secondary diagnosis. Besides Alzheimer, stroke is the primary diagnosis for the patient. The rational for this diagnosis is that hypertension increases one's likelihood of experiencing stroke. The infection of the Urinary Tract (UT) is the other diagnosis that one would expect to find in Mr. M. This is because the presence of the leukocytes in urine is a sign of the infection.
It can also be a sign of inflamed UT especially in kidneys, and considering that the patient is on Lisinopril and Lipitor, it is possible that the two drugs might be responsible for the damage of his kidneys (Ruszkowski, Masajtis-Zagajewska,  & Nowicki, 2019). The two medications can equally damage the liver, and liver damage is the secondary diagnosis for Mr. M.
Abnormalities that Mr. M. is likely to have
Given Mr. M's health issues, he is at risk of developing certain abnormalities. Kidney disorder is an abnormality the patient is at risk of developing because he is taking some medications that have the potential of interfering with his kidneys. The high number of leukocytes means the patient's risk of developing leukemia is high. Changes in BP and body temperature are the other abnormalities that Mr. M is likely to experience. The patient may experience these changes because any variation in the patient's physiological health can cause the vital signs to change.
Physical, Psychological and Emotional Effects of M's Health Status (on him and on his family)
Mr. M's health status may have emotional, physiological and physical toll on him and on the people close to him. The patient cannot effectively ambulate because of his condition, and he is experiencing cognitive decline, and this exposes him to the risk of violence. The risk of injury for this patient is high given his tibial fracture.  Aggressiveness and agitation are signs of emotional toll of the condition. On the other hand, fear and being apprehensive seem to indicate negative effect of his condition on his psychological wellbeing. For family, seeing Mr. M having cognitive decline can be emotionally and psychologically exhausting.
Interventions that can support Mr. M. and his Family
Mr. M, together with his family can benefit from a range of interventions focused on promoting his emotional, psychological and physiological wellbeing. Getting help from a therapist is one way in which Mr. M can recover from his aggressive behavior, and this intervention can also be effective for the family. The therapist can use cognitive behavioral therapy (CBT) to help her. Involving a physiotherapist to help Mr. M, and guide through the process of performing ADLs is the other intervention that can support his recovery.
The physiotherapist, given their specialty, understands how to help a patient who is unable to perform ADLs. Having the patient be in adult care setting can address his loneliness, and reduce his risk of getting lost (Motamed-Jahromi & Kaveh, 2021). Additionally, the family should occasionally visit him at the facility so that they can bond more. This intervention can help him recall the names of his family members. However, medication can be administered to improve his memory.
Four Actual or Potential problems that Mr. M faces
There are key health issues that Mr. M is facing. Dementia is problem that he seems to face because it can occurs if his narrowing of arteries as a result of hypertension occurs (Bondi, Edmonds, & Salmon, 2017). Atherosclerosis is the other condition that might affect the patient. This is because being overweight is a risk factor for the disorder.
Considering that being hypertensive tends to interfere with the manner in which one's heart functions, the patient is at risk of experiencing heart failure. Stroke is the fourth problem that could affect the patient, the reason being that the elevated BP may interfere with the supply of the brain to the brain (Hannawi et al., 2018).
Conclusion
In overview, effective diagnosis of a patient requires knowledge of conducting assessment including ability to critically think. Diagnosis, either primary or secondary, can help identify the needs of the patient, and the information can help a provider determine the treatment that can help promote recovery. Assessment should include gathering of comprehensive details of the patient.
References
Bondi, M. W., Edmonds, E. C., & Salmon, D. P. (2017). Alzheimer's Disease: Past, Present, and Future. Journal of the International Neuropsychological Society : JINS, 23(9-10), 818–831. Doi: https://doi.org/10.1017/S135561771700100X.
Hannawi, Y., Yanek, L. R., Kral, B. G., Vaidya, D., Becker, L. C., Becker, D. M., & Nyquist, P. A. (2018). Hypertension Is Associated with White Matter Disruption in Apparently Healthy Middle-Aged Individuals. AJNR. American journal of neuroradiology, 39(12), 2243–2248. https://doi.org/10.3174/ajnr.A5871.
Jaul, E., & Barron, J. (2017). Age-Related Diseases and Clinical and Public Health Implications for the 85 Years Old and Over Population. Frontiers in public health, 5, 335. Doi:https://doi.org/10.3389/fpubh.2017.00335.
Motamed-Jahromi, M., & Kaveh, M. H. (2021). Effective Interventions on Improving Elderly's Independence in Activity of Daily Living: A Systematic Review and Logic Model. Frontiers in public health, 8, 516151. https://doi.org/10.3389/fpubh.2020.516151.
Ruszkowski, P., Masajtis-Zagajewska, A., & Nowicki, M. (2019). Effects of combined statin and ACE inhibitor therapy on endothelial function and blood pressure in essential hypertension – a randomised double-blind, placebo controlled crossover study. Journal of the renin-angiotensin-aldosterone system : JRAAS, 20(3), 1470320319868890. https://doi.org/10.1177/1470320319868890.
Place your order now for a similar assignment and get fast, cheap and best quality work written by our expert level  assignment writers.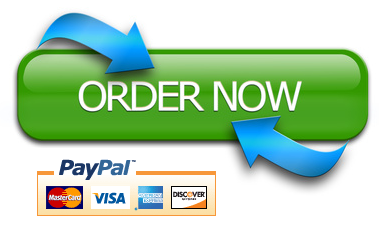 Use Coupon: NEW30 to Get 30% OFF Your First Order

Answered Questions:
ANSWERED!! Assume you are a nurse manager on a unit
ANSWERED!! Watch the Diary of Medical Mission Trip
ANSWERED!! Re-read Take a Closer Look: Exploring Claude
ANSWERED!! Develop and submit a personal leadership
ANSWERED!! Develop and submit a personal leadership
ANSWERED!! Mrs. Adams a 68-year-old widow who was
ANSWERED!! Planning is the key to successful completion
SOLVED! Design a list of 10 data elements related to the
SOLVED! Four spheres of political action in nursing
SOLVED! Case C 38-year-old Native American pregnant
SOLVED! Patient AO has a history of obesity and has recently
SOLVED! Case 3-1 You Can't Get There From Here
nrs 410v case study mr m, case study mr m