Research legislation that has occurred within the last 5 years at the state or federal level as a result of nurse advocacy
DQ 1
Choose a legislator on the 
state
 or 
federal
level
 who is also a nurse and discuss the importance of the legislator/nurse's role as advocate for improving health care delivery. What specific bills 
has
 the legislator/nurse sponsored or supported that have influenced health care.
DQ 2
Research legislation that has occurred within the last 5 years at the state or federal level as a result of nurse advocacy. Describe the legislation and what was accomplished. What additional steps need to be taken to continue advocacy for this issue?

DQ 1: Expert Answer and Explanation
Healthcare advocacy helps patients to negotiate through tough economic times by helping the patients to navigate through tough financial times. Legislator/nurses specifically help patients to make more informed decisions regarding their health, including the idea of navigating through the complex medical systems.
Shirley Nathan-Pulliam, Maryland's Legislator Nurse and her Role as an Advocate in Improving Healthcare Delivery
Shirley Nathan-Pulliam is one of the famous nurses in Maryland who became legislators, and have significant impact on the lives of patients (Ginsburg, 2020). Her motivation to enter public service was seeing a patient lose her breasts and die miserably simply because she did not have health insurance. She was involved in numerous community programs including the uplifting of health among neglected blacks through the foundation of 'Black Mental Health Alliance.'
Bills that Shirley Nathan-Pulliam has supported that have Influenced Healthcare
Through several bills, Shirley has influenced healthcare in Maryland in many ways. One of these bills is the 2004 House Bill 86, which created an office for the minority and health disparities within the Department of Health of Maryland (Geary, 2017). Also, in 1998, she successfully got $2.6 million for breast cancer treatment and diagnosis among low-income women.
She then secured funds amounting to $500,000 for the diagnosis and treatment of oral cancer among men who lived in the streets (Geary, 2017). Her bills led to a significant reduction in the death rates among African Americans and among other minority groups that live in Maryland. Shirley is the embodiment of how a true Legislator/Nurse should be involved in the care of patients.
References
Geary, G. (2017). Partisan Gerrymandering: Maryland's Attempt at Reform and Steps towards Proportional Representation. UMKC L. Rev., 86, 443.
Ginsburg, U. S. (2020). Winning the Game That Never Ends. The Political Determinants of Health, 112.
DQ 2 – Expert Answer and Explanation
Nursing Advocacy Efforts in Massachusetts
The signing into law, the Massachusetts' bill, H.4228, in 2014 marked an important event in the advocacy role of the nurses in the state. This bill would put limit to the number of patients a nursing professional has to work with in emergency units. This legislation enforces a 1:1 nurse to patient ratio where nurses work with new mothers and newborn babies, and a 1:4 provider to patient ratio in surgical units.
According to this bill, hospitals which violet this legislation would be liable to a fine of $25,000. This signing of this law was a result of persisted efforts partly influenced by the passage of a similar legislation in California in 2004 (Bill H.4228, 2014).
While this bill is linked to favorable patient care outcomes, Massachusetts' voters recently, voted against this bill. California has experienced a decline in the number of the mortality incidences since a similar law came to effect. In Massachusetts, the idea of enactment of the bill has been contentious, and this manifested when Massachusetts' public rejected it in 2018, just less than four years after the passing of the bill into law (Bill H.4228, 2014).
The Massachusetts' nursing bodies such as the state's American Nursing Association (ANA) wing can advance the advocacy objectives using key strategies. The nurse advocacy groups should target the public in the state, and select representatives who can act on the behalves of these groups to survey the opportunities as well as risks associated with the bill.
The collected information should guide training processes as well as activities focused on helping create and implement public awareness campaign (Wright & Jaffe, 2014). Accordingly, the public will become sensitized on the benefits associated with the improvement of the nurse to patient ratio.
References
Bill H.4228 (2014). An Act Relative to Patient Limits in All Hospital Intensive Care Units. Retrieved from https://malegislature.gov/Bills/188/H4228.
Wright, A. C., & Jaffe, K. J. (2014). Six steps to successful child advocacy: Changing the world for children. Los Angeles : SAGE.
Place your order now for a similar assignment and get fast, cheap and best quality work written by our expert level  assignment writers.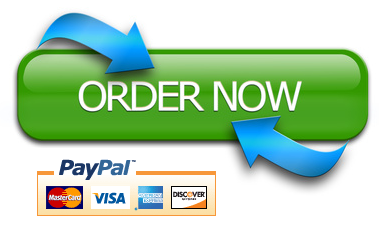 Use Coupon: NEW30 to Get 30% OFF Your First Order

Other Solved Questions:
SOLVED! How would your communication and interview
SOLVED! Describe the difference between a nursing practice
SOLVED! How do you think evidence from nursing journals
SOLVED! Discuss how elimination complexities can affect
SOLVED! Case C 38-year-old Native American pregnant
ANSWERED! In a 1,000–1,250 word essay, summarize two
[ANSWERED] Students will develop a 1,250-1,500 word paper that includes
[ANSWERED] Post a description of the national healthcare
ANSWERED!! Explain how you would inform this nurse
ANSWERED!! In a 4- to 5-page project proposal written to the
ANSWERED!! A 15-year-old male reports dull pain in both
ANSWERED!! Should government continue to take an
[ANSWERED] Mrs. Adams a 68-year-old widow who was
[ANSWERED] Compare and contrast the various ways you can
ANSWERED! Provide a summary of your learning style
FAQs
"legislation that has occurred as a result of nurse advocacy"
"advocacy and lobbying in nursing"
"importance of lobbying in nursing"
"nursing policy issues"
"nurses lobbying for healthcare reform"
"examples of political advocacy in nursing"
"federal nursing regulations"
"current legislative bills that affect nursing 2022"
"importance of nurse legislators"
"what is a nurse legislator"
"nurse legislators representing health care in state government"
"nurses in politics scholarly articles"
"nurses as politicians"
"congressional nursing caucus"
"nurse legislators in california"
"nurses in the senate"